HDP Amed co-mayors met to discuss local government issues
HDP district co-mayors met with Metropolitan Municipality co-mayor Selçuk Mızraklı in Amed to discuss solution of local government problems.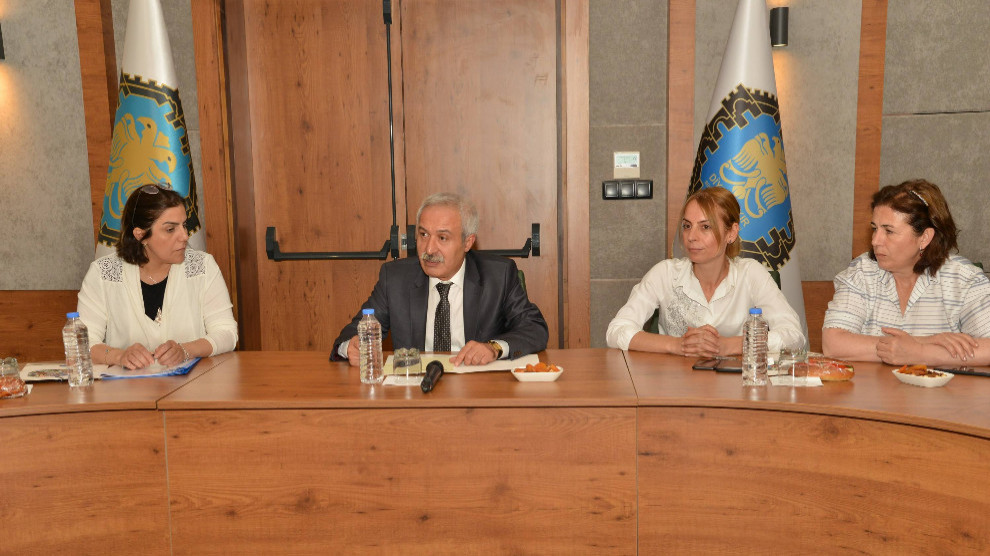 HDP Amed central and district mayors co-chairs met with Amed Metropolitan Municipality co-mayor Selçuk Mızraklı at Culture and Congress Center. 
The meeting was held in order to discuss and provide faster solutions to the problems experienced in local governments and to provide qualified services to the public.
Co-mayor Mızraklı spoke about the visit to the city by the United Nations Inter-Parliamentary Union delegation. 
Mızraklı noted that the process for the re-formation of the Union of Municipalities of Southeastern Anatolia (GABB) will be initiated soon and drew attention to the importance of GABB for the development of local governments in the region. 
Co-mayors of the district municipality gave information about their work and activities. Co-Presidents, the problems experienced in the city Amed Metropolitan Municipality will be established within the coordination of the expressed that they can.