HDP and DTK Co-chairs stopped on the way to Van
A convoy of vehicles including HDP Co-chair Sezai Temelli and DTK Co-chair Berdan Ozturk's was stopped at a police checkpoint in Tatvan. The convoy continues to wait.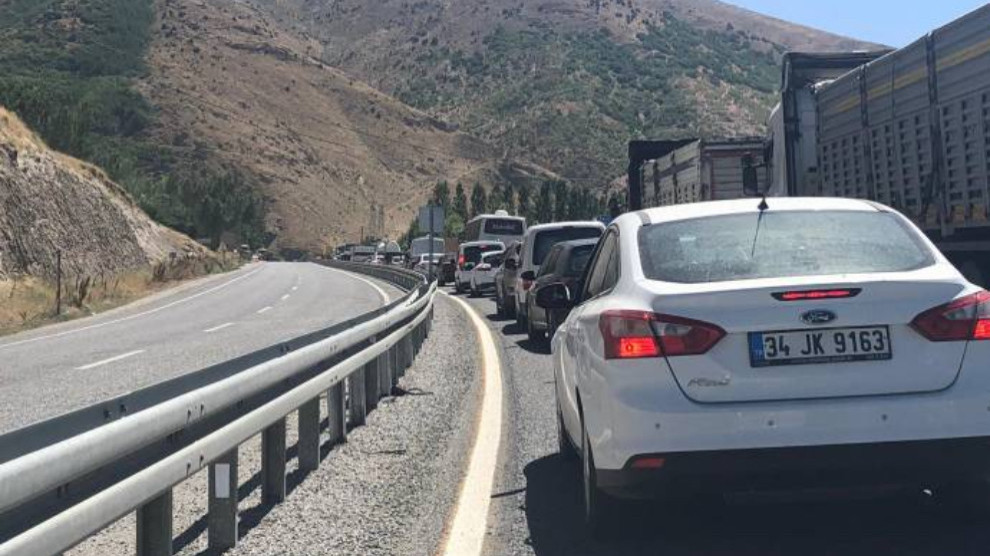 The AKP-MHP regime is trying hard to render the people's protests against the usurpation of HDP municipalities invisible. The police and gendarmerie are trying to stop the people and politicians from getting together.
ROADS CUT OFF
Peoples' Democratic Party (HDP) Co-chair Sezai Temelli and Democratic Society Congress (DTK) Co-chair Berdan Ozturk headed to Van after visiting Amed and Mardin in previous days, but were stopped at the police checkpoint by the exit from Tatvan district of Bitlis. The co-chairs' convoy was stopped for a long time. Temelli and the rest of the group were let through one checkpoint only to be held up at the next one.
Ozturk said: "They deliberately cut off both directions on the road and created long queues. We are waiting. Because both lanes are blocked off, we cannot cross from anywhere else."
OBSTACLES IN VAN
HDP members leaving from Van to greet Temelli, Ozturk and the rest of the group on the Gevas road by the entrance to the city were stopped by the police and gendarmerie as well. The security forces cut off both lanes on the road, stopping the people from going to greet the politicians.