HDP calls on people to join commemoration of Sivas massacre
HDP deputies Zeynel Özen and Kemal Bülbül called on people to join the action organised in Sivas to commemorate the massacre carried out on 2 July 1993.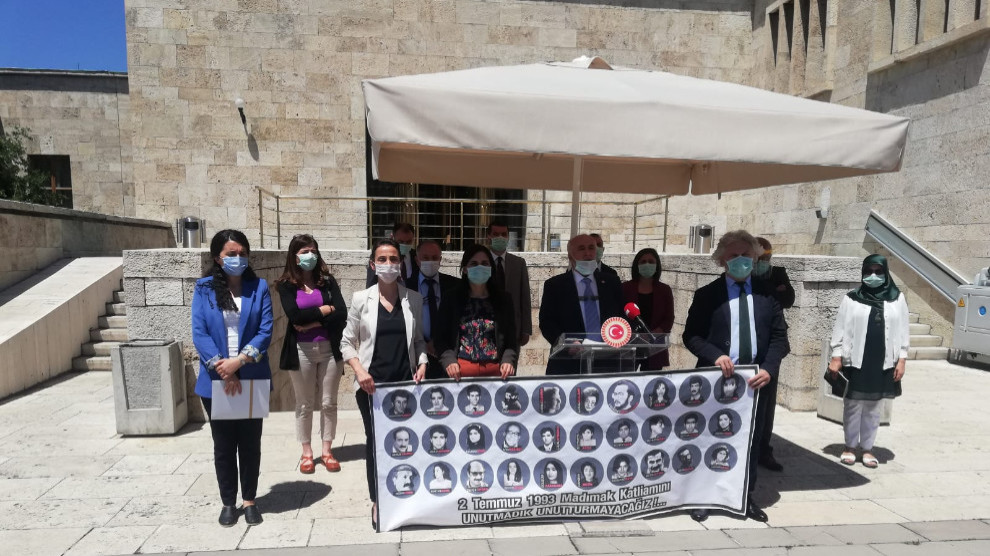 Peoples' Democratic Party (HDP) lawmakers Zeynel Özen and Kemal Bülbül held a press conference on the Sivas Massacre on the occasion of the 27th anniversary.
The Sivas massacre was carried out by a mob of extremists at the Hotel Madimak (Otel Madımak), which resulted in the killing of 37 people, mostly Alevi intellectuals.
Özen said: "Sivas was a massacre carried out under the knowledge of the state. The murderers continued to live in Sivas. The trial of the murderers was dropped in prescription."
Bülbül said: "Madımak and Çorum massacre are crimes against humanity, like Dersim, Maraş, Malatya, Gezi. Opposing crimes against humanity is a moral, conscientious, humane and political duty every person has. It is a duty to come to Sivas on 2 July."