HDP co-chair: Local elections are the beginning of a new process
HDP's Temelli saluted the HDK congress and pledged to continue strengthening congress policies.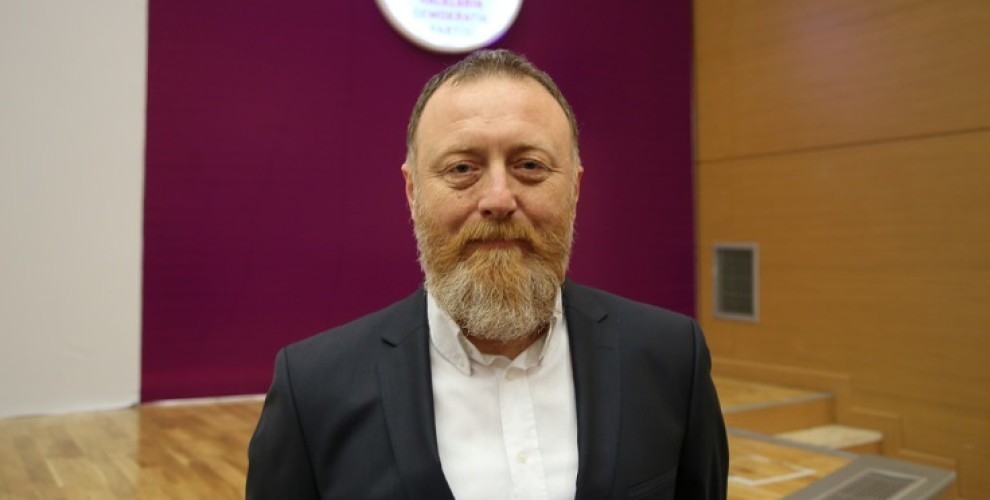 HDP co-chair Sezai Temelli said that "Turkish revolutionary movement and the Kurdish Freedom Movement met around a new paradigm combining the two. This struggle continues with all its strength. This enthusiasm we created together 7-8 years ago and this hope are stronger than yesterday.
We need the HDK (Peoples' Democratic Congress) today more than yesterday. The Congress policy is the real option. If the HDP that emerged from it became the hope of this country, and the spokesperson of another life, this is thanks to the congress policy. As we did yesterday, it is our primary duty to make the HDK grow. Socialization of politics is what we call social politicization."
Temelli also commended Mr. Öcalan, who thought this first.
"On Saturday Mehmet Öcalan was finally able to meet with his brother, in Imrali. He had not seen him since 2016 despite having the right of a visit every fortnight. The State has usurped this right. Applications submitted by lawyers were rejected 780 times. Since 5 April, there has been an isolation in place."
Reminding that "the conditions of isolation are nothing but the institutionalization of fascism," Temelli added: "The struggle against isolation is a struggle for peace. If we break this connection, we cannot lead the struggle for democracy and peace. We have to organize the struggle for peace and democracy, this is our need."
Temelli added: "In the coming period, we need to make the restructuring of politics between the congress and the party healthier. Our goal is to come to power. First we will come to power at local level. We will then get municipalities. We will come to power in the local areas and implement local democracy. On the way to the elections, it is our only responsibility to build local democracy, not just to win municipalities."
In the coming period, said Temelli, "After the 31 March local elections, it will be our responsibility to establish assemblies in different places. Not only will we win elections, we will also win our lives, our peoples."