HDP Co-chairs cast their votes in Istanbul election
Buldan and Temelli underlined that their struggle for democracy will continue unabated.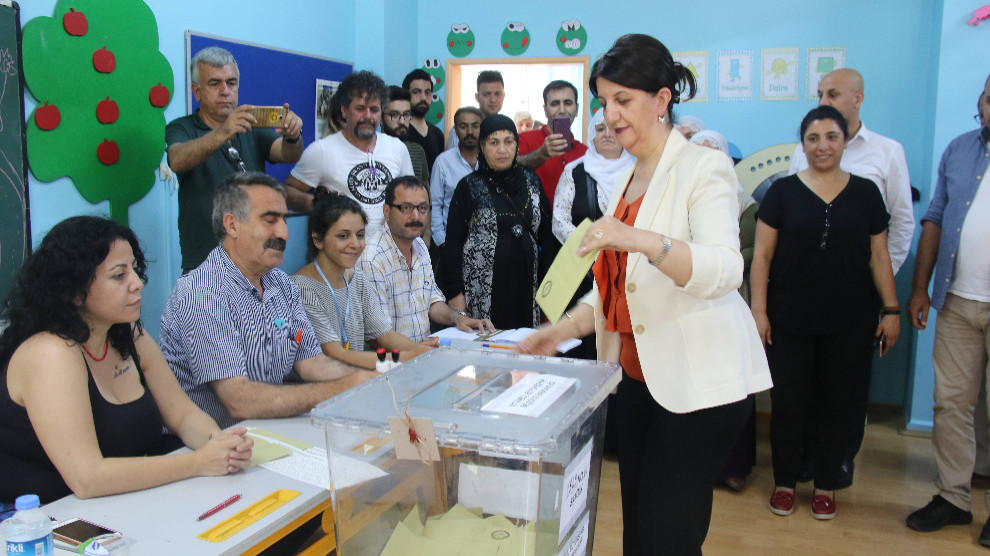 Peoples' Democratic Party (HDP) Co-chairs Pervin Buldan and Sezai Temelli have cast their votes in the repeated mayoral election in Istanbul on Sunday.
Pervin Buldan, accompanied by HDP Central Executive Board (MYK) members, HDP Istanbul MP Züleyha Gülüm and Peace Mothers, cast her vote in Bakırköy district.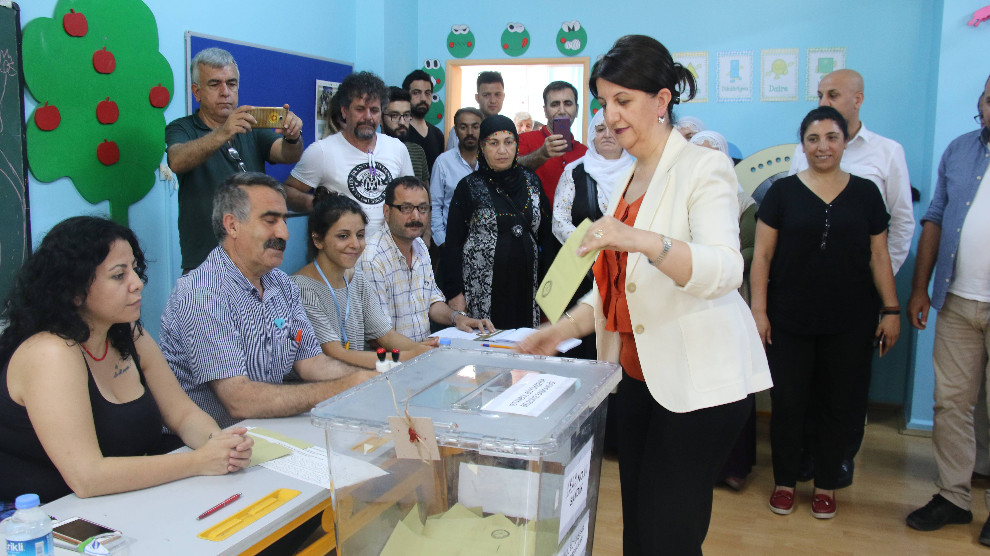 Speaking after the vote, Buldan said the following; "I hope that 23 June election will be beneficial to the future of Turkey. I hope that every vote to be cast today will change the fate of not only Istanbul but also Turkey. We have always expressed our belief that a vote can change everything. I have cast my vote with the same belief today. I wish the votes cast on 31 March had been accepted and recognised by everyone and this vote would not be repeated today. I trust that democracy, peace, fraternity and freedom will come out of the polls today."
HDP Co-chair Sezai Temelli, who cast his vote in Bakırköy district, put emphasis on the "third way" and said; "We will embark on a long journey tomorrow."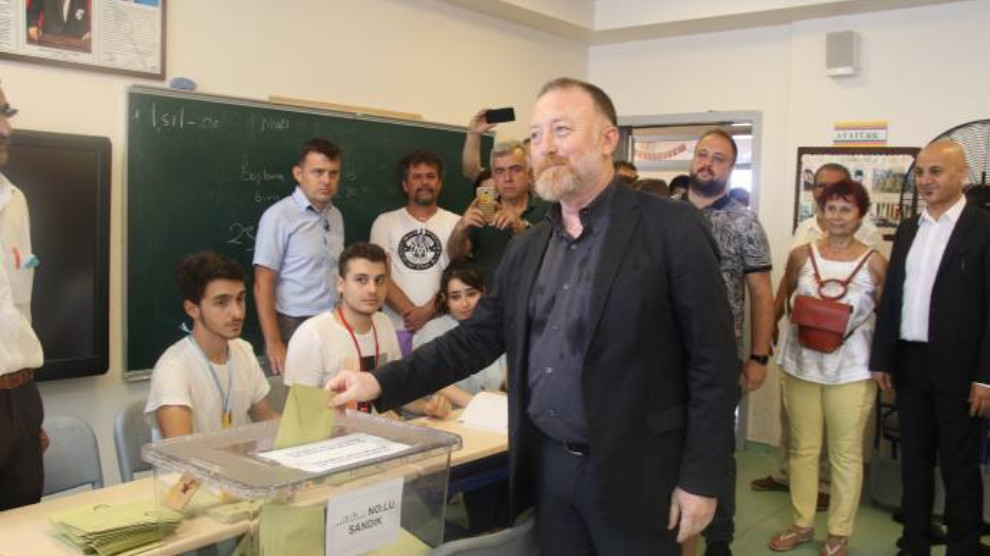 Remarking that Turkey is going through a process of unlawfulness and injustice, Temelli continued; "Turkey was literally isolated. We were faced with a system that imposed the pro-OHAL (State of Emergency) mindset as the monist authoritarian regime le legitimized unlawfulness. In 31 March election, we manifested our objection to this. As the HDP, we presented out strategy to open a new path in Turkey. Right, this was the "third way". The post-election process was even more unlawful than the pre-election process, marked by the YSK decision and all kinds of unlawful and unjust practices of the government. The elections were not cancelled in places like Muş, Malazgirt, Viranşehir, Şırnak in spite of all the unlawfulness and injustice. A legitimate election in Istanbul was ignored and people were made to g oto the polls again. Thier plan is to win by means of such unlawful and unjust practices. However, I believe that today the people of Istanbul will give their response at the polls."
Stressing that this is a struggle for justice and democracy, Temelli added; "This is a struggle in which we march shoulder to shoulder against this unlawfulness. This is the most explicit meeting of the democracy alliance. For this reason, we have maintained our strategy of 31 March and we will continue to protect it."