HDP group boycotts parliamentary session
The HDP group has boycotted the first session of the Turkish National Assembly after the summer break and organized a sit-in in the garden of the parliament in Ankara in protest against the repression against the party.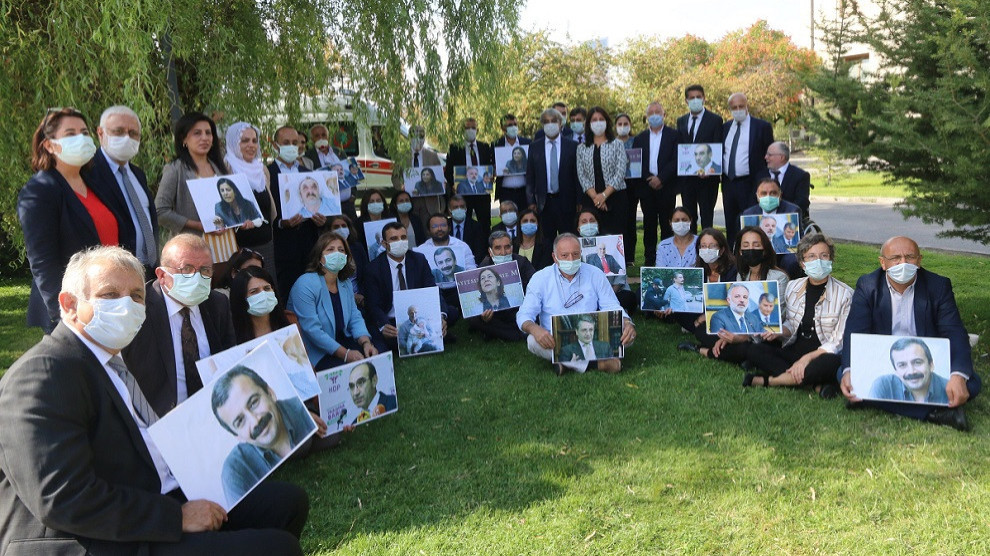 Peoples' Democratic Party (HDP) co-chairs Pervin Buldan and Mithat Sancar spoke about the wave of repression against their party at a press conference in the Turkish parliament in Ankara. Last Friday, twenty people were arrested in a nationwide operation for their alleged role in the Kobanê protests in 2014, including high-ranking politicians of the HDP. A further 62 persons are being sought. Since then, more mass arrests have taken place every day. A total of 19 arrest warrants have been issued today in Kars province alone.
Pervin Buldan described the repression against her party as "political revenge" and pointed out that the operations have continued with today's arrest of the co-mayor Şevin Alaca and numerous other people in Kars. "We would like to emphasize once again that these operations are not legal but political. It is a political coup that the AKP/MHP government is carrying out according to its own political agenda," said the Kurdish politician.
Speaking after, Buldan's counterpart Mithat Sancar: "We are the third largest party in parliament and will continue to use our right as an opposition on all platforms. We have decided not to participate in the opening of parliament today. This decision is not directed against the parliament, which we consider one of the most important platforms for democratic politics. However, we consider it a better and more appropriate method to report the injustice taking place not from the parliamentary assembly but from the parliamentary garden. We will organize a sit-in in the garden, which will last just as long as the parliamentary session".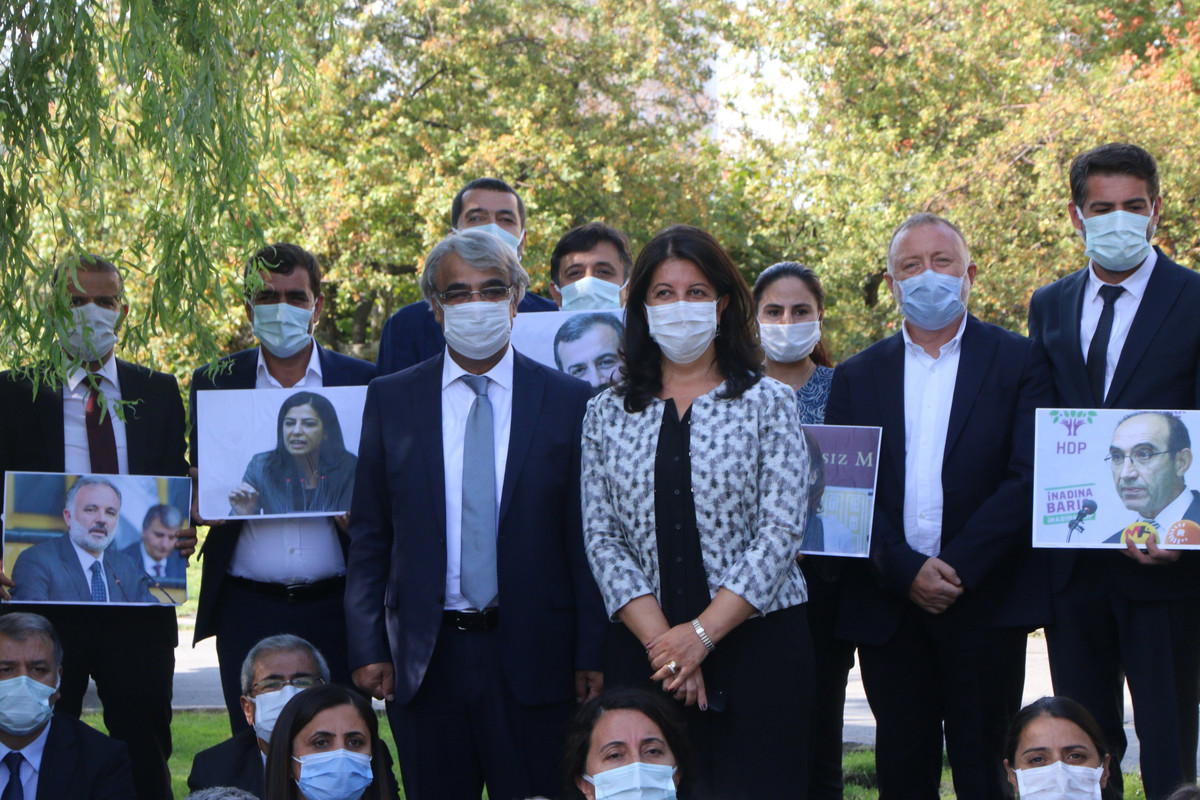 After the press conference, the HDP faction began its sit-in action. The members of parliament held pictures of the arrested party members in their hands. A small group of CHP deputies paid the HDP parliamentary group an attendance, while the TIP (Workers' Party of Turkey) chairman Erkan Baş joined the sit-in action which was concluded as the parliamentary session ended.