HDP headquarters in Marmaris attacked
Attacks against the HDP in Turkey are on the rise.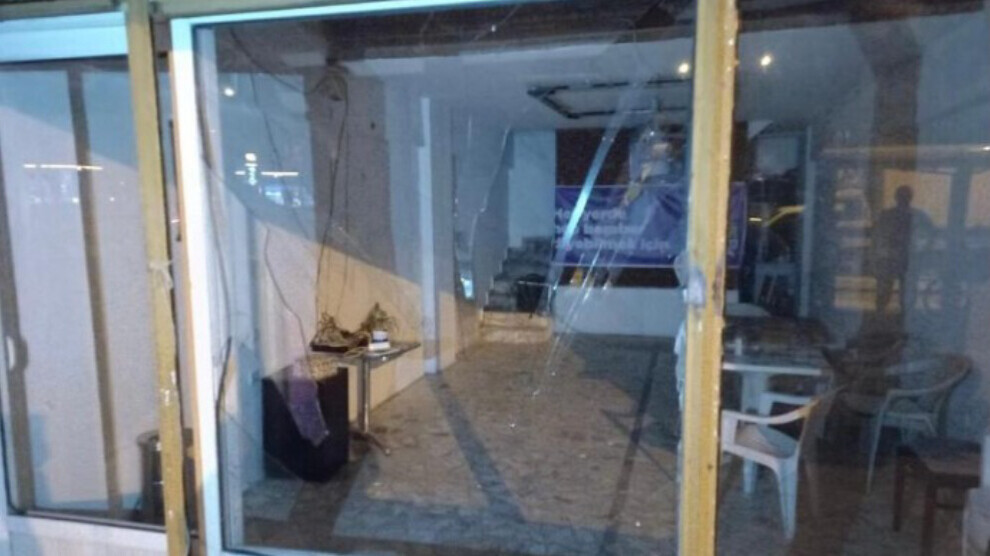 An attack was carried out against the Peoples' Democratic Party (HDP) Headquarters in Muğla's Marmaris district at night. There was another attack two weeks ago.
The attack took place at around 02:00 at night.
The attacker broke the windows of the HDP office, after which he was detained by the police at the scene. The attacker is being held at the Marmaris District Police Department.
Marmaris District Co-Chair Güven Göknar stated that they were informed by the police officers who are charged with securing the HDP headquarters and that only the outer windows were damaged.
"There are attempts to create a perception that the HDP started the forest fires in Marmaris. The finger of responsibility against the HDP increases the attacks on our party headquarters," Göknar said after making an official complaint.
On July 14, an armed attack was carried out against the district headquarters. Office equipment inside was damaged by the attacker, A.T. D. who was later arrested. The instigators of the attack were released on bail.