HDP MP: "Why is the ISIS base in Reyhanli tolerated?"
HDP MP Tülay Hatimoğulları protested the AKP for ISIS member Abdulbasit Al Sarut's funeral ceremony and said Reyhanli is still a hotbed for such gangs.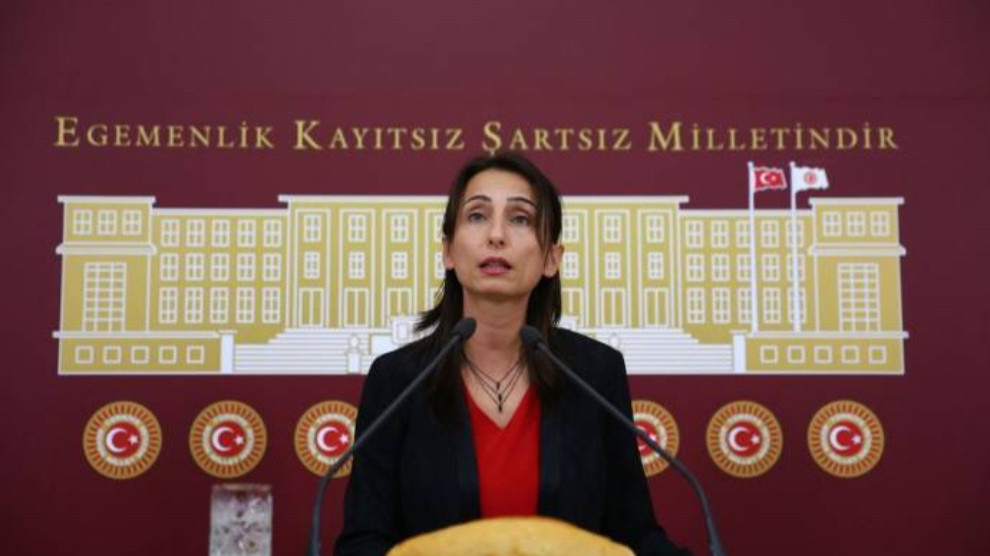 Peoples' Democratic Party (HDP) Adana MP Tülay Hatimoğulları held a press conference in the Parliament on the mass funeral held in Reyhanli, Hatay for ISIS member Abdulbasit al-Sarut.
Hatimoğulları said the high ranking member of ISIS and Jaysh al-Izzah Abdulbasit al-Sarut had shouted "We will exterminate Alevis" in a protest in 2012 and that the funeral was sent off to Syria with a show, chants and takbirs.
"WHY DID YOU TOLERATE IT?"
HDP MP called on the Interior Minister Suleyman Soylu and said: "What precedent is there for the funeral ceremony of a former ISIS member, current jihadist, commander of a Salafist organization who entered the public radar with his comments that he will 'exterminate Alevis'? Why was such a spectacle tolerated? Why were the Salafists allowed this show of force?
Hatimoğulları pointed out that there was organized attendance to the funeral with buses coming from the rest of Turkey and from Syria: "Who attended this funeral, and how? Has an investigation been launched on those who organized the ceremony and those who attended? Turning Abdulbasit al-Sarut's funeral into a salafist spectacle in Reyhanli, tolerating such a display is a blatant disregard of the sensibilities of the peoples to live together. It is enabling the Islamic State project that includes the Levant region. This is unacceptable."