HDP MPs marching to Amed for Guven overcome obstacles
HDP's Antep and Urfa MPs are ignoring the police obstacles and marching to Amed for Leyla Guven.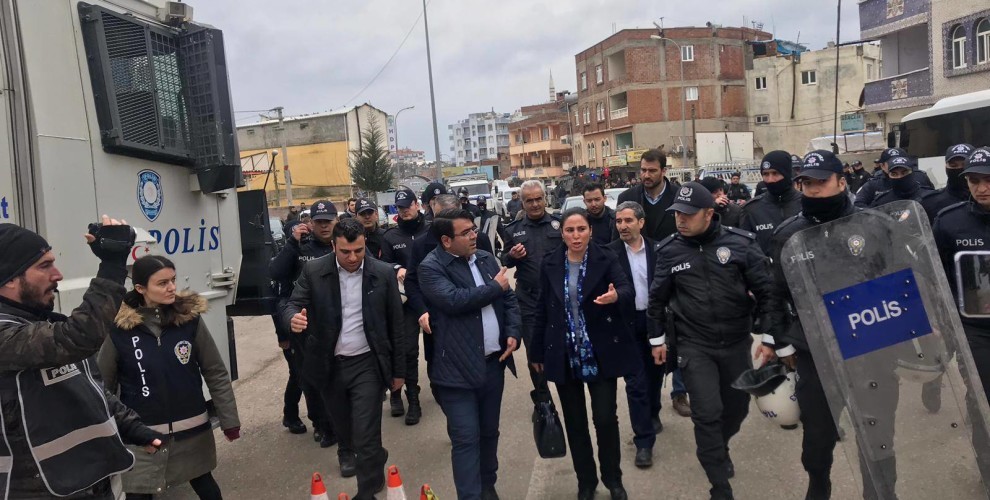 HDP MPs Mahmut Togrul, Omer Ocalan, Nusrettin Macin and Ayse Surucu's march from Antep to Amed to support Leyla Guven on the 99th day of her hunger strike against the Imrali isolation continued today in Hilvan.
MPs stayed in Urfa last night and this morning set out towards Hilvan. The MPs and the group of citizens were stopped on their way out of Urfa by the police for ID checks, but they have made it to Hilvan. The MPs went to the HDP district offices and met with the public.
The MPs marched for a while despite the police attempts to stop them. MPs then took their vehicles and headed to Siverek.
MPs will meet the public in the HDP Siverek district offices and continue to Amed after a march in the center.