HDP's Temelli: We will struggle in Parliament against this regime
The HDP co-chair reiterated that the party will continue its struggle for democracy.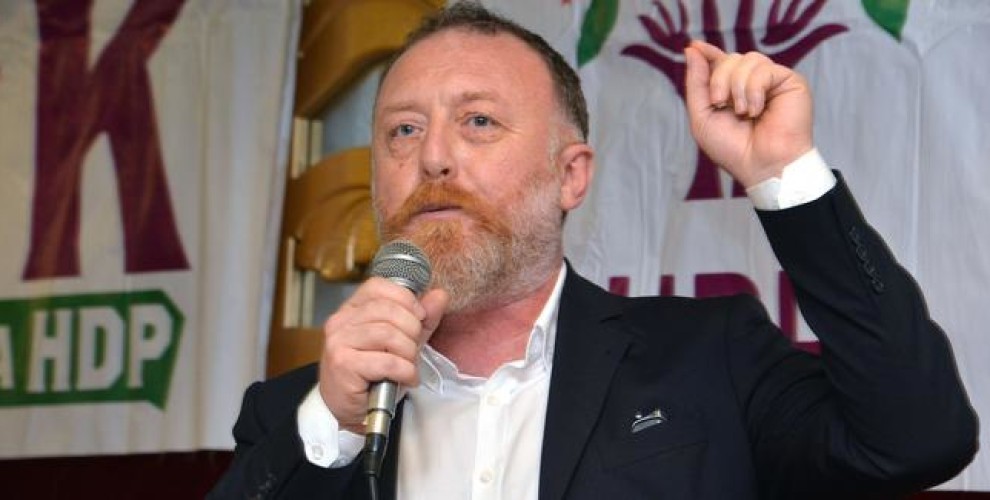 Peoples' Democratic Party (HDP) Ankara provincial co-chairs met on Friday for the first time after the 24 June elections. The meeting saw the participation of HDP co-chairs Pervin Buldan and Sezai Temelli.
Temelli opened his remarks by thanking all the party members for their efforts. "Both the Kurdish people all the peoples of Turkey have taken a stand in favor of democracy and by saying 'not without the HDP'. They made sure we overcome the threshold."
Temelli reminded that the election was contested under State of Emergency (OHAL) and that the provocation like the massacre in Suruç against the HDP saw no arrests.
He also emphasized that the results of the elections are interesting. "In Hakkari and Şırnak the results of the elections make the situation more evident."
Temelli added: "We will continue decisively the struggle for democracy against the oppressive mentality of the power".
Erdogan's regime is standing actually by managing poverty, said Temelli who added that it will apply more pressure today. "The HDP - he ensured - will raise the struggle against this regime in the parliament."
Referring to violence, murder and abuse against children, Temelli said: "It is not possible to prevent this social crisis through the sole punishment of those responsible for the actual crime."
The political approach of this government and its policies are actually creating environment for these crimes, he added.
Talking about the local elections scheduled for 2019, Temelli said that the system of government-appointed administrators who actually are not the choice of the people will be ended by the HDP.
"We will carry the will of the people once again - he said - and make sure it is respected. At the end of this process, Turkey will open a major road towards democracy".
Temelli answered questions on death penalty saying that the HDP is opposed to it. "Crime rates do not fall in the countries with death penalty, - he said - we have been working on children policies for many years, we want to establish a Ministry of Children".
Temelli ended by saying: "We will continue our fight for a stronger local democracy which will allow us to return to a parliamentary system".