HDP Youth Conference in Amed: We will resist and win
Amed HDP deputies spoke at the party's Youth Council Conference in Diyarbakir.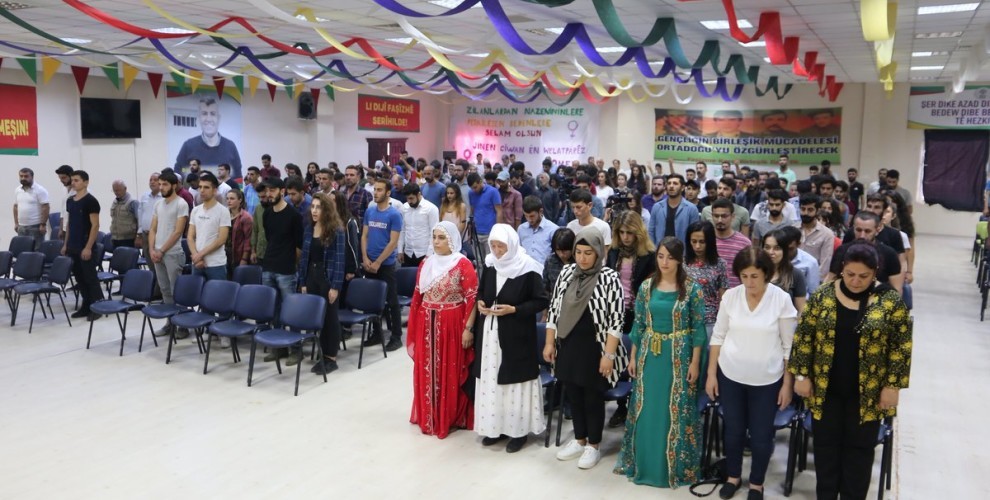 The Conference organized by the Peoples' Democratic Party (HDP) Diyarbakir Youth Council is taking place under the slogan "let's organize, let's get free".
After the opening speeches, some HDP deputies delivered their message to the youth, as well as civil society organisations.
Bedriye Kılıç, who spoke on behalf of the Peace Mothers, said: "We, Kurds, must resist".
She remarked that young people are actually the "vanguard of the society" and ended her much applauded speech by reading an article on youth resistance.
HDP Amed deputy, Dersim Dağ, said: "The isolation has deepened the war. The isolation imposed on Abdullah Öcalan is directed at the Kurdish people and youth".
Young people, she added, have always fought against the isolation of the Kurdish leader.
The HDP deputy drew attention to the policies related to youth and continued: "young people have always resisted. In fact, the freedom movement has come to this day thanks to the resistance of young people. No one can overcome this resistance. The Kurdish people have never obeyed the assimilation policies. The state conducts policies of destruction and assimilation on young people. We will resist and win".
HDP Amed deputy Remziye Tosun stated that the isolation imposed on Öcalan should be lifted. Noting that the state did not allow the public to attend funerals, Tosun said: "The state is carrying out dirty policies against young people. We should stand together and resist the dirty war".
After the speeches, the winners of the Diyarbakir Fırat Yaman Football Tournament, ​launched by the HDP Diyarbakır Youth Assembly on September 11 which ended on September 28th, were given their prizes.