Here are the 5 ISIS officials captured by SDF and the Iraqi army
The 5 ISIS members caught in the coordinated operation by the SDF and the Iraqi army, and details of the operation have been made public.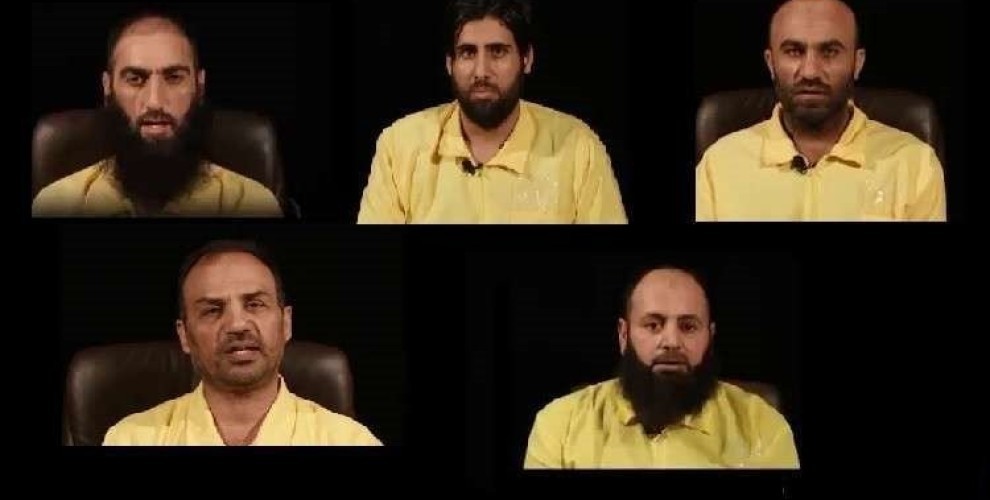 Details from the coordinated operation by the SDF and the Iraqi army that resulted in the capture of the 5 most wanted ISIS members have been announced.

The announcement made by the Iraqi Security Press Center lists the 5 captured ISIS members as:

İsmail Alwan Salman El-İthawi (Ebu Zeyd el Iraki), Saddam Ömer Yahya El-Jamal (ubu ruqeya ensari), Muhammed Hüseyin (ebu seyf el şeiti), İssam Abdülkadir El-Zobaie (Ebu Abdul Haq el İraqi), Ömer Şihab Hammad Karbouli (Ebu Hafs el-Karbouli).
According to Iraqi security expert Hisham Al Said's statement, Ismail Alwan Salman El-İthawi is a direct aide of Baghdadi, and is responsible for money transfers to bank accounts in several countries.

According to the Iraqi Security Press Center's statement, Iraqi intelligence officers carried out an operation along the Syrian-Iraqi border according to information given by el-Ithawi and captured the remaining leading ISIS members.

El-Ithawi's capture allowed the authorities to expose the organization's bank accounts and the ciphers they use.
Among the arrestees is Syrian ISIS member Sadam Al Jamal, dubbed the Governor of the Euphrates region to the east.

The captured ISIS members have taken part in various actions in Mosul and Anbar, and have ordered the murder of many civilians.

The Iraqi Security Press Center statement continued to announce that in the airstrike conducted along the Iraqi-Syrian border based on the information given by the ISIS members, 40 other ISIS members were killed.
The Iraqi officials also shared photographs of the captured ISIS members.

International Coalition Spokesperson Ryan Dilon announced that the coordinated operation by the SDF and the Iraqi army has resulted in the live capture of five important ISIS officials. The captured gang members are said to be those responsible for Deir ez-Zor, and 4 of them are Iraqi nationals, while the other is Syrian.

Dillon said: "Their capture is an important blow against ISIS and shows the wide coordination by the Iraqi army and the SDF in the fight to defeat ISIS."