Hunger strike for Öcalan and Afrin in Greece
Hunger strike has been launched in Greece for the freedom of Kurdish leader Abdullah Öcalan and the ending of the Turkish occupation of Afrin.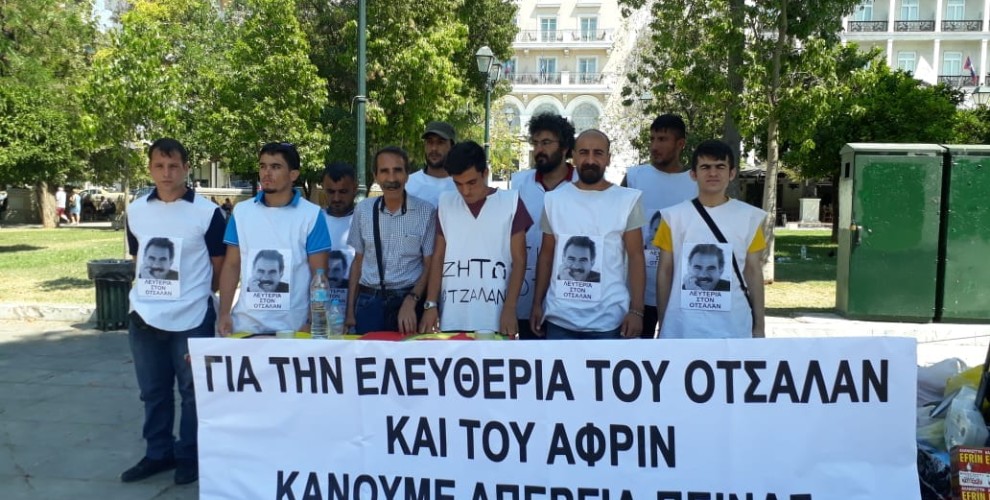 As part of the campaign demanding freedom for Kurdish People's Leader Abdullah Öcalan and an end to Turkish occupation of Afrin starting from June 20, a hunger strike action has been launched in Greece on Monday.
The hunger strike will continue until August 11. On the first day of the action, a march was staged to the Turkish Consulate in Athens.
Speakers called attention to the role of the European countries in the international conspiracy against Öcalan who is held in aggravated isolation in Turkey for nearly 20 years now.
Demonstrators also condemned the Western countries' silence on Turkey's occupation of Afrin in violation of international laws.