Hunger strike in Strasbourg: Day 120
A group of Kurdish young people visited the hunger strikers in Strasbourg and said they will raise the resistance against isolation.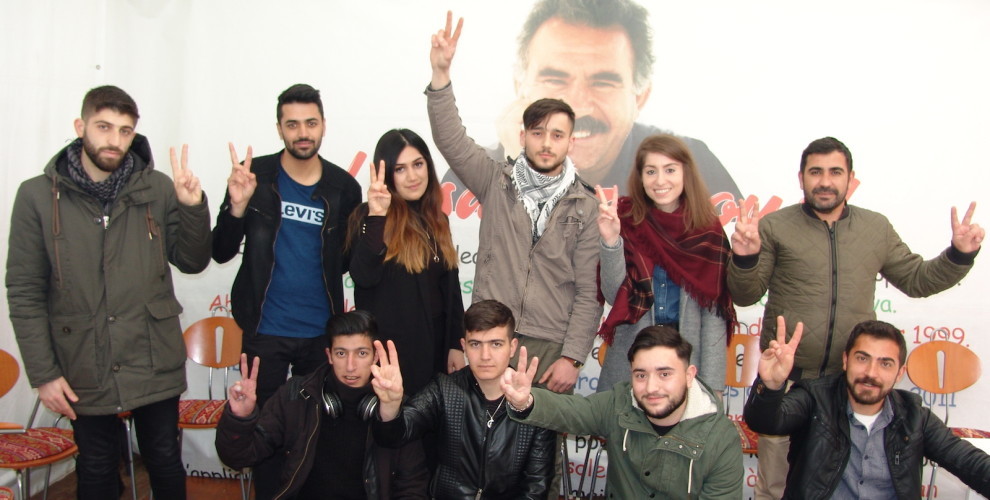 The 14 Kurdish activists on hunger strike in Strasbourg have reached day 120 of their fast. They have joined the hunger strike resistance led by HDP Hakkari MP Leyla Güven demanding the end of isolation against Öcalan.
The hunger strikers are being visited by many citizens and politicians, artists and young people every day. 
The hunger strike resistance of the 14 members of the Freedom for Öcalan Initiative was launched on 17 December 2018, with the slogan 'Let's break isolation, let's destroy fascism'.
Among the 14 activists on hunger strike are former HDP MP Dilek Öcalan and members of the Freedom for Öcalan Initiative.
On Saturday, hunger strikers Yüksel Koç and Deniz Sürgüt were taken to hospital after feeling unwell. They refused to be treated and continued their protest.
Young people from Mulhouse visited the hunger strikers 
A group of Kurdish young activists from Mulhouse came to Strasbourg to support the hunger strikers and tell them that they would strengthen their efforts to make the resistance grow. 
In a statement, Revolutionary Youth Movement (Tevgera Ciwanên Şoreşger) said that the resistance against isolation should be given support in all areas of life. 
In the statement, the Kurdish youth said that they had intensified their information activities in order to create awareness among people about isolation and the hunger strike resistance against it. 
The families of some activists also visited the resistance action in Strasbourg. Hunger strikers can stay with visitors only for a few minutes due to their worsening health condition.