Images from the occupation of Mardin Municipality
Following the appointment of the trustee to Mardin Metropolitan Municipality, many check-points were set up in the city.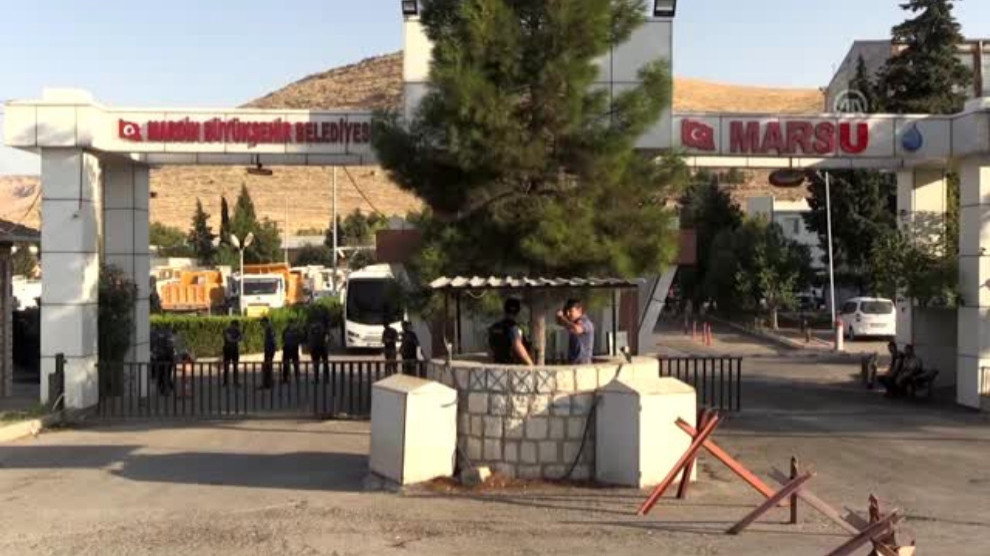 HDP-run Amed and Van metropolitan municipalities have been seized by the AKP government as well as Mardin Metropolitan Municipality.
The Ministry of Interior has appointed trustees to the cities.
Police searched Mardin municipality, while police vehicles, including anti-riot vehicles (TOMA), were occupying the yard of the building.
Hundreds of police were placed in front of other buildings linked to the municipality and check-points were set up in several parts of the city.
TOMAs and police riot teams were dispatched around the HDP Mardin Municipality building.