IMM workers call for solidarity against their unlawful dismissal
IMM workers, who resisted the unlawful dismissals ordered by the administration in Saraçhane Park for 42 days, called on the institutions to "talk to Ekrem Imamoğlu and put pressure on our reinstatement."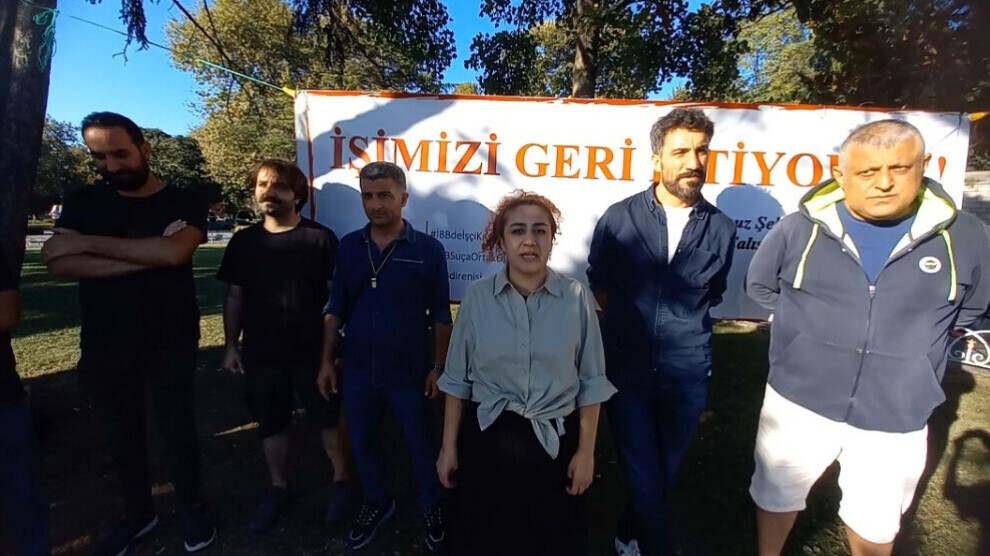 The resistance carried out by the workers fired by the Istanbul Metropolitan Municipality Administration after the Turkish Minister of Interior Süleyman Soylu targeted them in Saraçhane Park has been continuing with determination for 42 days. The workers, who have been resisting against the persecution of Code 42 for 42 days, asked the institutions to increase their support.
Fatma Eryıldız, one of the Peace Academics in the resistance who made the statement, said that the workers once again condemned the dismissals. Reminding that no one here made false statements when starting work, Eryıldız wanted the IMM administration to immediately take back this decision.
Stating that they met with many institutions last week, Eryıldız said: "We have met with the IHD, Istanbul Bar Association, DISK, TMMOB, TTB and all of the institutions unanimously stated that we were right and that our dismissal was a political decision. We thank the institutions for their statements, but we want them to increase their support even more, to stand by us in the streets and to meet with [Mayor of Istanbul] Ekrem Imamoğlu in person, ask why he fired us, and put pressure to ensure our reemployment."