Indefinite hunger strike to be launched in Strasbourg
The Kurdish umbrella organization KCDK-E announced that they will begin an indefinite hunger strike with 18 people in Strasbourg on Monday.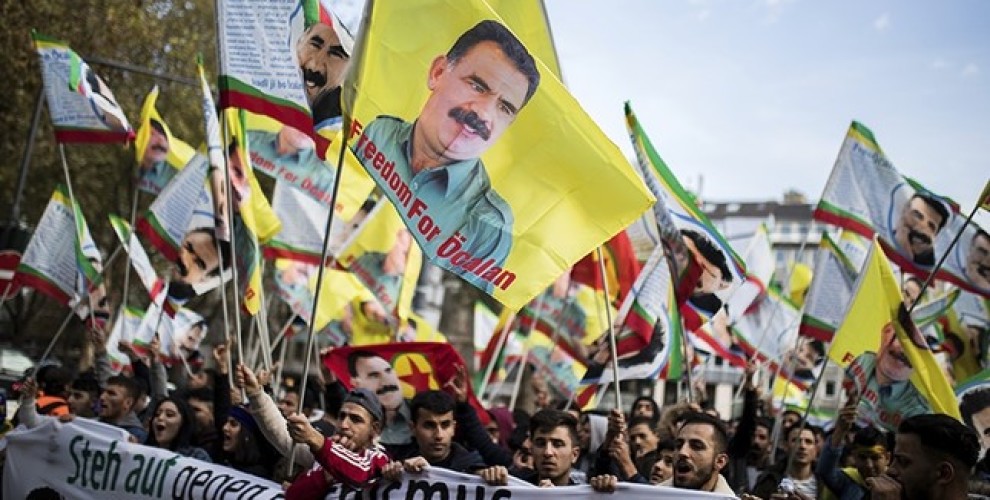 The Kurdish umbrella organization KCDK-E (Congress of the Kurdish Democratic Society of Europe) announced that they will start an indefinite hunger strike in Strasbourg with 18 people. The hunger strike, which will begin on December 17, is directed against the total isolation of Abdullah Öcalan.
The KCDK-E statement said the following:
"With the isolation of the Kurdish People's Leader Abdullah Öcalan, the war policy of the Turkish dictator Erdoğan and the fascist AKP / MHP government is further aggravated. While the entire democratic and revolutionary opposition is subjected to ruthless repression, Imrali's isolation system is being extended to the entire country and the Middle East.
We have to break the isolation on Imrali. This is necessary to ensure the development of freedom and democracy in Turkey, to stop the massacres of the Erdoğan regime in Kurdistan, to promote freedom and equality between peoples and to solve all existing problems through dialogue.
We salute Democratic Society Congress (DTK) Co-chair Leyla Güven, who has been on hunger strike since November 7th. We also salute the prisoners who have gone on an indefinite hunger strike today. The hunger strikes taking place inside and outside the prisons have already created publicity, but the CPT (Committee for the Prevention of Torture) and other institutions are yet to break their silence on the situation of Abdullah Öcalan.
In an attempt to restrain public reaction, dictator Erdoğan wants to counter our political move by increasing his attacks in Kurdistan, northern Syria and in prisons. The air raids carried out on Makhmur and Shengal on December 13 are part of this massive attack.
For this reason, we need to move our resistance to a higher level. On this basis, we have decided to start a new process of action with 18 friends in Strasbourg on the basis of turning the hunger strikes we have recently launched to break the isolation on Mr. Öcalan, into indefinite and non-alternate fast.
We have to break the isolation in order for the freedom of peoples of Kurdistan and Turkey to be achieved, and in order for war to stop. This is a process that requires a price and sacrifice. For this reason, we are going on an indefinite and non-alternate hunger strike on December 17, Monday.
As KCDK-E, we call upon our people, all the progressive, revolutionary, democratic, intellectual people and all the oppositionists who have experienced the cruelty of the Erdoğan regime, to attend our press conference to be held in front of the building of the CPT in the Avenue de l'Europe in Strasbourg at 13 o'clock on December 17.