Information stand in Bocholt to protest trustees
A stand was opened in Bocholt, Germany, to protest the appointment of trustees in Amed, Van and Mardin.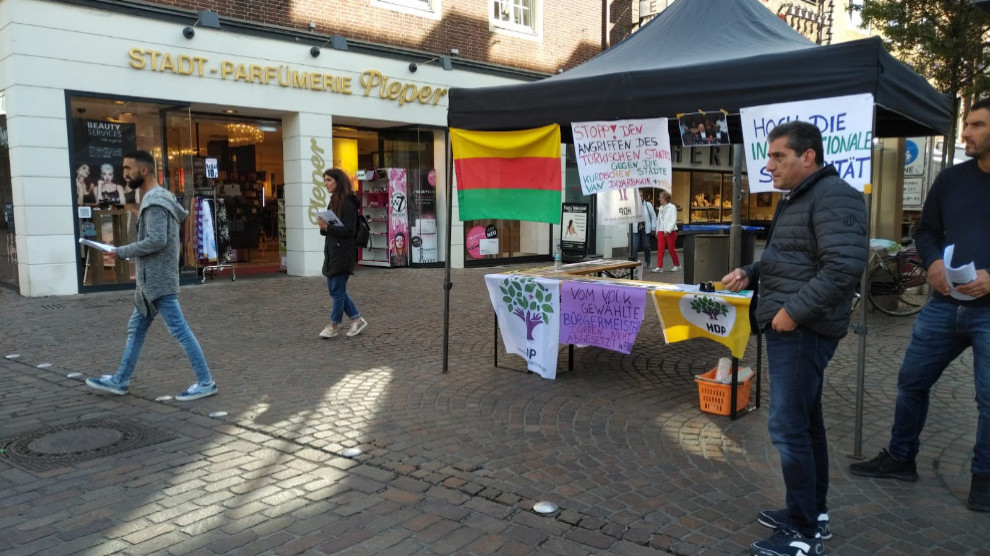 Activists in the city of Bocholt organised a protest against the AKP-MHP government's seizure of the municipalities of Amed, Mardin and Van.
Organized by the Bocholt People's Assembly, the action saw the participation of many Kurdish and German people who stayed at the information tent till the evening hours.

Leaflets were delivered during the action and activists explained to passers by the unlawful decision taken by the AKP-MHP government against the HDP-run municipalities.

Activists called on the European Union and the German government to oppose the fascist practices in Turkey.