Internal dialogue enhancement conference issues key calls
The final declaration of the conference to develop internal dialogue between Kurds was published. The conference was jointly organized by the KNK and the South Kurdistan Parliamentary Union.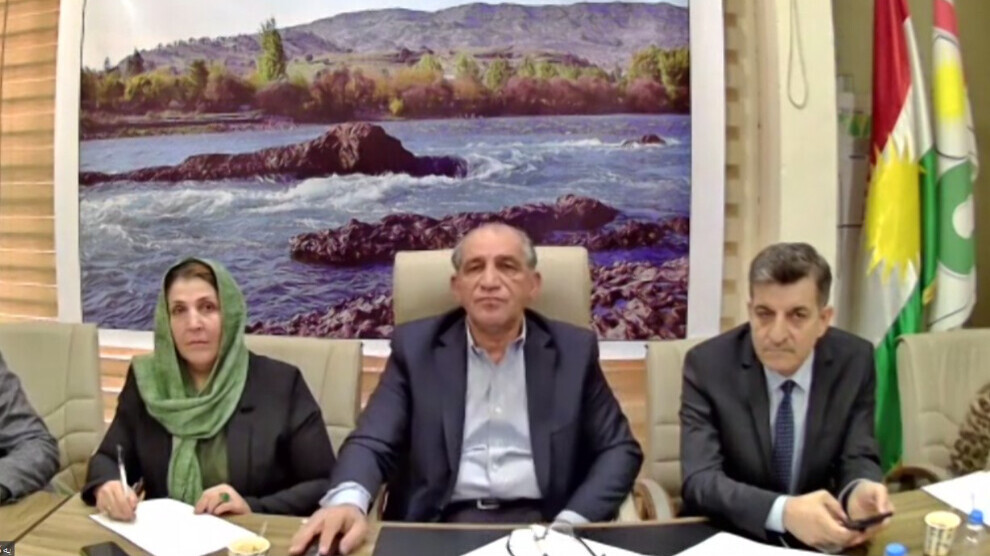 The Kurdistan Parliamentary Union and the Kurdistan National Congress (KNK) organized a conference called "Şêwira Pêşxistina Dialoga Navxweyî" (Internal Dialogue Development Workshop) last Saturday.
Representatives of Kurds from four parts of Kurdistan, the Caucasus and Central Anatolia, and Kurdish politicians, intellectuals, academics and artists living in different countries of the world joined the conference, held in a workshop style.
The workshop, which brought together nearly 250 people from different political views and different segments of the Kurdish society, was held online due to the coronavirus epidemic. After the conference, which aimed to put an end to tensions and crises between Kurdish forces, a final declaration was issued. The statement pointed out that the participants made different and interesting speeches on the issue of Kurdish national unity, and that a will emerged in the discussions to solve internal problems through dialogue.
The statement added that such meetings are of great importance at this particular and sensitive time that Kurdistan, the Middle East and the world are going through, and that they serve dialogue, peace and unity. A joint statement at the end of the workshop was published. The statement, consisting of 8 points is as follows:
1- The conference regards the achievements of the people of Kurdistan as national achievements that must be respected, regardless of the part of the conference, and accepts their protection as a national duty.
2- The conference, which names internal conflict as the red line, strongly rejects internal conflict / war. Absolutely no one should engage in a civil war, all Kurdistan forces should solve their problems through dialogue.
3- The conference, which is against all armed skirmishes among Kurdish forces, sees this situation as a danger for all gains of Kurdistan.
4- The conference supports all calls / initiatives towards accepting each other and building trust towards each other and developing dialogue.
5- The crises and changes that Kurdistan and the Middle East are going through represent both a danger and an opportunity for Kurdistan. In this critical period, the conference calls on all Kurdistan forces to come side by side and strengthen the unity by pushing aside the problems among themselves.
6- In order to prevent tension and open the way for dialogue, the conference calls on the parties that have problems with each other to stop the propaganda carried out through the press.
7- The conference considers and supports the initiative launched by the Kurdistan National Congress (KNK) and the Kurdistan Parliamentary Union (KPU) in order to eliminate tensions and open a dialogue channel between the two parties. The conference also wants influential and experienced names to take part in this initiative and to expand it.
8- The conference hopes that all Kurdish parties will act within the framework of a national agreement and a national spirit.