Iran cut running water to Iraq
Iran announced on Tuesday cuts of 7 billion cubic meters of running water to Iraq.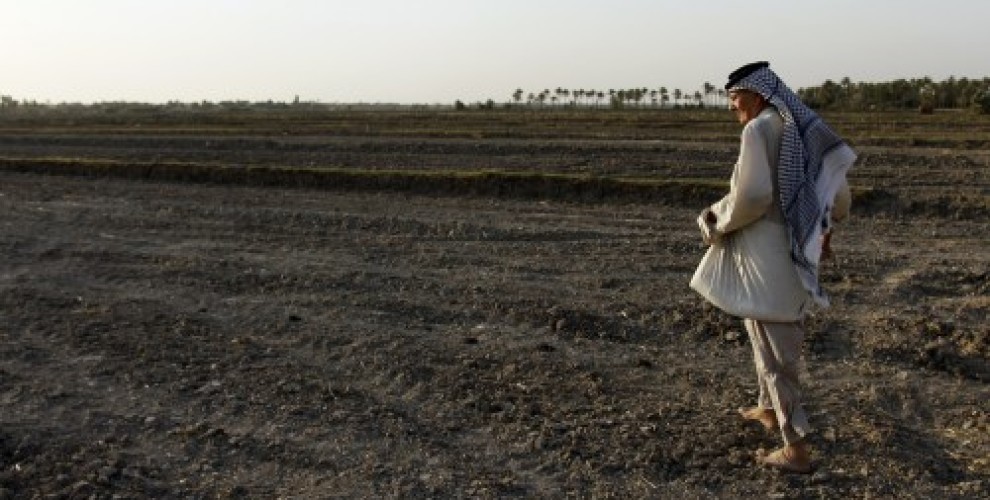 The announcement will inevitably further exacerbate the problem of water shortages and pollution already hitting some Iraqi cities, mainly the city of Basra.
Iranian Deputy Minister of Agriculture Ali Murad Akbari said his country would cut about 7 billion cubic meters towards the western and northwestern borders of Iraq, on the order of Iranian high guide Ali Khamenei.
Akbar added that these quantities of water will be used in three major projects on an area of 550 thousand hectares in Khuzestan (southwest of the country), and 220 thousand hectares in Khuzestan also, and Ilam (West of the country).
"The lack of water is one of the serious threats we face," he said.
"We will allocate 8 billion dollars to ministries of energy and agriculture to control the process of water movement," Akbari said.
Earlier, Iran cut water from most of the tributaries on its soil and nutrients to the Tigris River in Iraq, causing water levels to fall dramatically in the river.
The Kurdistan Regional Government had accused Iran of "having changed the course of the Karun River, and setting up three large dams on the river Karkh, after these rivers are the main sources of water of the region and Iraq as a whole."
The low level of water in Iraq is a real problem, especially after the impact of Iran's transformation of the tributaries to the cities and surrounding areas.
Basra has witnessed several demonstrations since last July due to the crisis of water shortage and pollution and deterioration of services.
The decline in water levels from Turkey and Iran has led Iraq to fear that the Tigris River has a half-ton of water, after Turkey began operating the Elso dam, which was completed in January 2018.