Istanbul police detain demonstrators against Afrin operation
Turkish police detained demonstrators protesting against Turkish invasion operation against Afrin in Istanbul.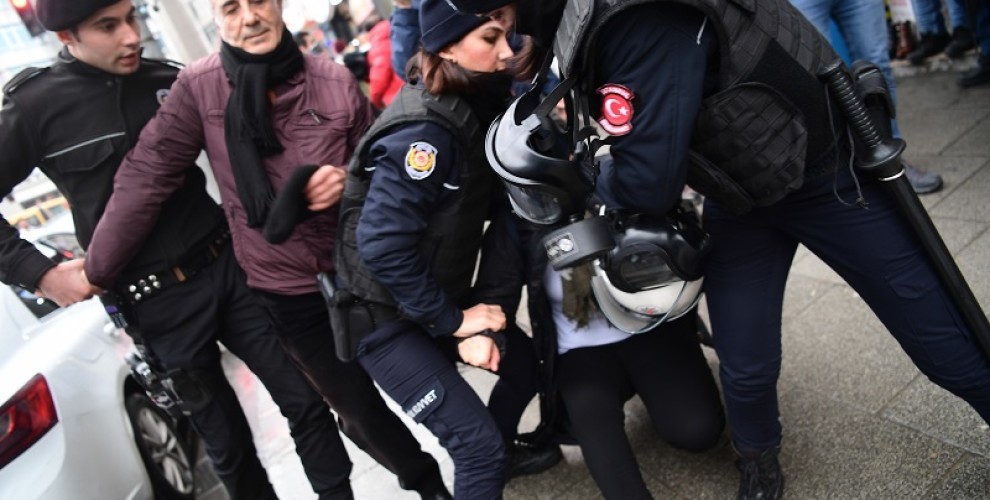 People gathered in Istanbul's Kadıköy district upon the call of Peace Bloc-Coordination Against War to protest against the Turkish state's invasion operation against Afrin Canton of Northern Syria.
Police laid a siege at the scene and detained at least seven demonstrators who were also battered during the crackdown.
The mass protested the police intervention chanting "Long Live YPG resistance", "Everywhere Afrin, everywhere resistance, upon which they are attacked by the police again with rubber bullets.
Police also prevented the press statement organized by the HDP Kadıköy district branch and prevented journalists from doing their job.