'Jin, Jiyan, Azadi' resistance continues despite escalating crackdown
The mass anti-government protests in Iran and East Kurdistan continue uninterrupted despite the state forces' escalating crackdown.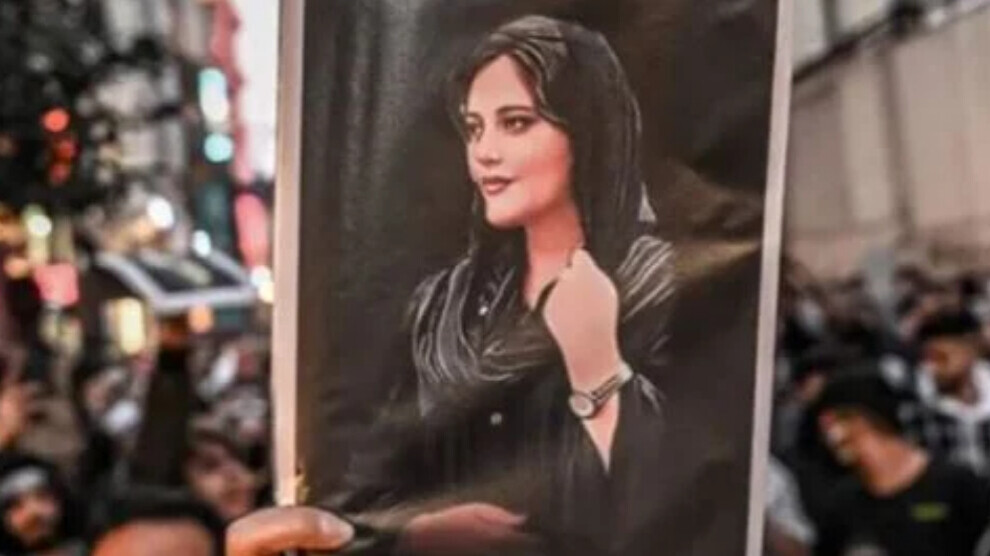 The Iranian State celebrates the anniversary of the 1979 Islamic Revolution between February 1-11 annually.
Simultaneously with the anniversary ceremonies of the 1979 Revolution, young people once again took to the streets in the city of Abdanan in Ilam. Young protestors burned a Basij statue in the town square.
Furthermore, a communication tower used by an official state channel in Tabriz was set on fire by young activists last night.
Arrests, kidnappings and forced disappearances by Iranian forces have escalated as the protests continue. Yesterday, 10 people were detained in different cities of East Kurdistan and Iran.
In the city of Ciwanro in East Kurdistan, three activists, Erşiya Berzin, Kiyanuş Ezemi and Parsa Kerimi, were sentenced to a total of 58 months in prison and 222 lashes.
The Workers' Freedom Union condemned the arrests, punishment and dismissal of a significant number of teachers in East Kurdistan and Iran yesterday. The union said that the Ministry of National Education has increased the crackdown on teachers in different ways.
The Union added: "No steps have, however, been taken so far to resolve and mitigate the economic crisis."
WORLD-WIDE SUPPORT
The 'Jin, Jiyan, Azadi' protest is gradually receiving world-wide support. 470 people, including Nobel laureates, released a statement urging the international community to protect East Kurdistan and Iranian protesters.
The statement said that the success of these actions would lead to the end of the regime. It will be a major turning point for women and the world.
KURDISH IMAM AND PUPIL ARRESTED IN EAST KURDISTAN
In a recent statement, the Kurdistan Human Rights Organization revealed that an imam named İbrahim Salimi in the Piranşar city of East Kurdistan and his pupil named Seyid Tarık Hasan in the Ciwanro city of East Kurdistan were arrested by the Iranian state. It is not known where the arrested imam and pupil have been taken to.
According to the same statement, Ibrahim Salimi, imam of the Chiwar Yari Nebi Mosque in Piransar, was arrested on January 31 by the city's intelligence unit.
The imam had previously been detained by the state forces on suspicion of "supporting the protests in East Kurdistan and Iran".
In the meantime, on January 29, the Iranian forces arrested Seyid Tariq Hasan from the city of Ciwanro after breaking the door of his house.
At least 9 religious scholars have been arrested since last month in the cities of Pîranşar, Serdeşt, Ciwanro and Sine in East Kurdistan.