KCDK-E calls on people to protest Erdoğan's presence in Geneva
The KCDK-E called on people to protest the presence of Turkish President Tayyip Erdoğan in Geneva at the 1st Global Refugee Forum.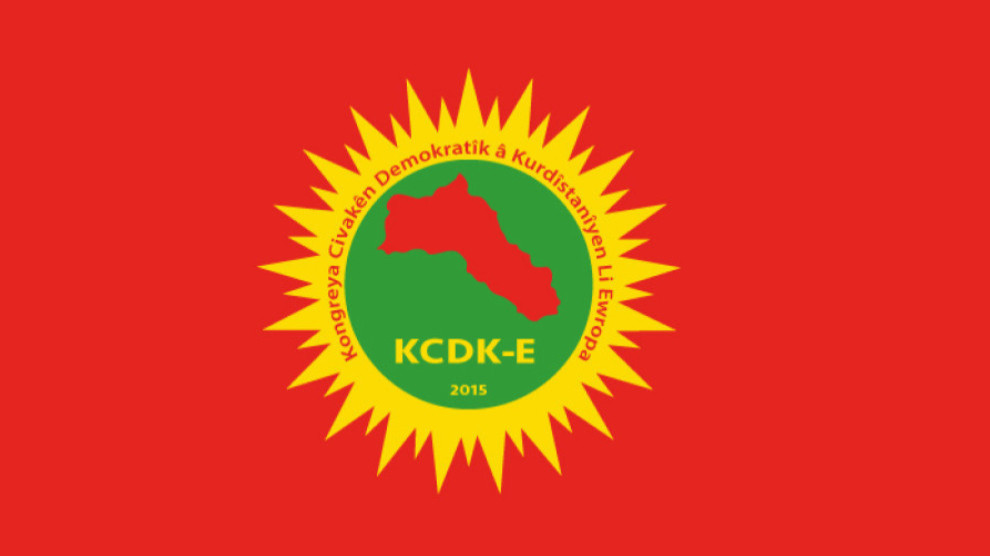 The European Kurdish Democratic Society Congress (KCDK-E) Co-presidency Council issued a written statement today on the participation of Turkish President Tayyip Erdoğan at the 1st Global Refugee Forum in Geneva.
The statement said: "The child murderer, the genocidal dictator Erdoğan, who is hostile to democracy and women's freedom, is coming to Geneva to participate in the 1st Global Refugee Forum to be held at the UN Geneva Office on 17 and 18 December."
The statement continued: "The official representatives of 120 countries are expected to attend the meeting which will be also joined by Erdoğan. We are talking about the man who turned Turkey into a huge prison. An enemy of wome and democracy, a misogynist dictator, enemy of freedom." 
Listing all the violations and crimes committed by Erdoğan and his government the KCDK-E pointed out the weakness of the UN and other international forces, "unable to react effectively to the occupation and the genocide of the peoples of the Middle East."
Call to international institutions
The KCDK-E "call on the international institutions to open their eyes on the Kurdish genocide which is happening in front of the whole world, the massacres of civilians and the blood of 8 children who were murdered only two weeks ago. While the European people stand against this bloody dictator we urge you to come to the squares for peace and democracy protests. The international powers and institutions, especially the UN, should abandon these two-sided policies and defend humanity by judging the dictator Erdoğan in the international courts for the crimes he committed."
The KCDK-E confirmed that "Before and during the Forum to be held at the UN Geneva Office on 17 and 18 December we will be in the squares, with Kurds, their friends, everyone who stands for humanity and the people of Switzerland who have a tradition of democracy."