KCDK-E calls for mobilization for Newroz in Frankfurt
The KCDK-E called for mobilization to "turn Frankfurt Newroz into a Newroz of national unity and victory".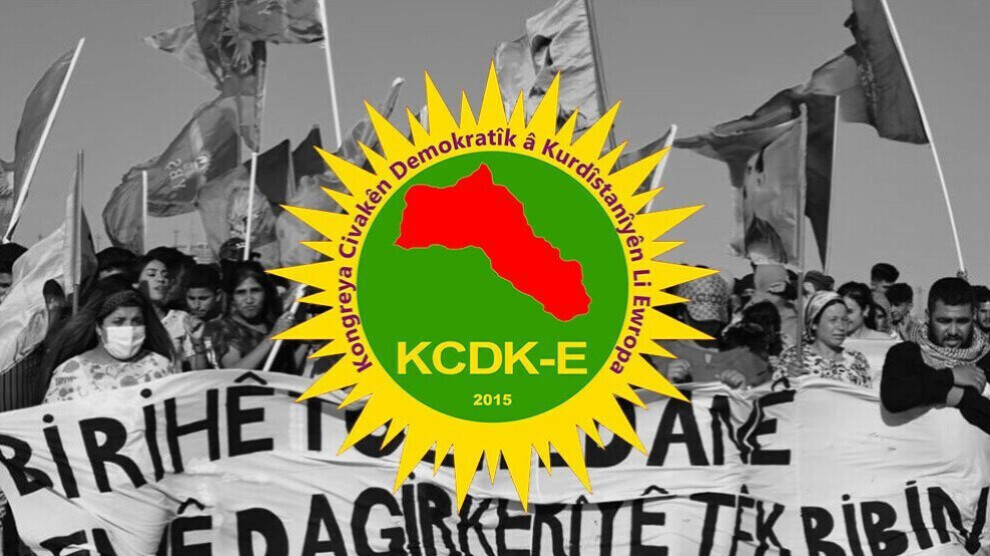 The European Kurdish Democratic Societies Congress (KCDK-E) released a written statement calling for strong participation in the Newroz celebration to be held in the German city of Frankfurt on March 25.
The statement emphasized that; "This year, the Kurdish people in four parts of Kurdistan and abroad, especially in Amed, delivered their message very clearly. The Kurdish people, from revolutionary Kawa to Mazlum Doğan, have always valued resistance. They made it clear that they will not step back and will defeat the fascist dictator Erdogan, a cruel Dehak of our time, in the elections on May 14."
'WE WILL NEVER ACCEPT A LIFE WITHOUT OUR FREEDOM'
The statement continued: "The Kurdish people delivered very clear messages during the Newroz celebrations with their enthusiasm and slogans. We dedicated this year's celebrations in North Kurdistan and abroad to those who lost their lives in the earthquakes.
Turning Newroz into a declaration of will, the Kurdish people made clear in Bakur, Bashur, Rojava, Rojhilat and abroad that they formed national unity against colonialism and invaders, and that everyone should recognize their will and identity. They also emphasised that Öcalan's freedom is tantamount to their own freedom. At the same time, they urged international powers not to encourage the murderous policies of the Turkish state and to recognize the will of the Kurdish people.
We will never accept a life without our identity and freedom.
Just as Kawa the Blacksmith defeated the cruel tyrant Dehak, we will defeat the dictator Erdoğan, a Dehak of our time, by resisting in the spirit of the contemporary Kawa, Mazlum Doğan. We will continue to condemn groups that remain silent and approve the enemy's policies.
The Kurdish people declared their commitment to democracy, freedom and equality against fascism and dictatorship in the elections to be held on May 14. In this year's Newroz, they expressed clearly that the freedom of Öcalan and the Kurdish people would definitely be achieved this year. We thank millions of people who participated in this year's Newroz.
CALL FOR FRANKFURT NEWROZ
We shall mobilize to turn the Frankfurt Newroz on March 25 into a Newroz of national unity and victory in the spirit of contemporary Kawa, Mazlum Doğan. We shall work with all our might to make this year's Newroz the beginning of a year when the people of Kurdistan win and colonialism and invaders lose.
All Kurds living in Germany, together with their friends, should make the Frankfurt Newroz into a declaration of the Kurdish people's will demanding national unity, freedom and equality.
As the KCDK-E, we call on Kurds from Bakur, Bashur, Rojava, Rojhilat, women, young people, Alevis, Yazidis, Muslims, Christians who are in favour of freedom and equality to join the Frankfurt Newroz on March 25."