KCDK-E declares 10 October as Freedom for Öcalan Global Day
The KCDK-E declared 10 October "Freedom for Öcalan Global Day" and called on anyone to organise actions and events.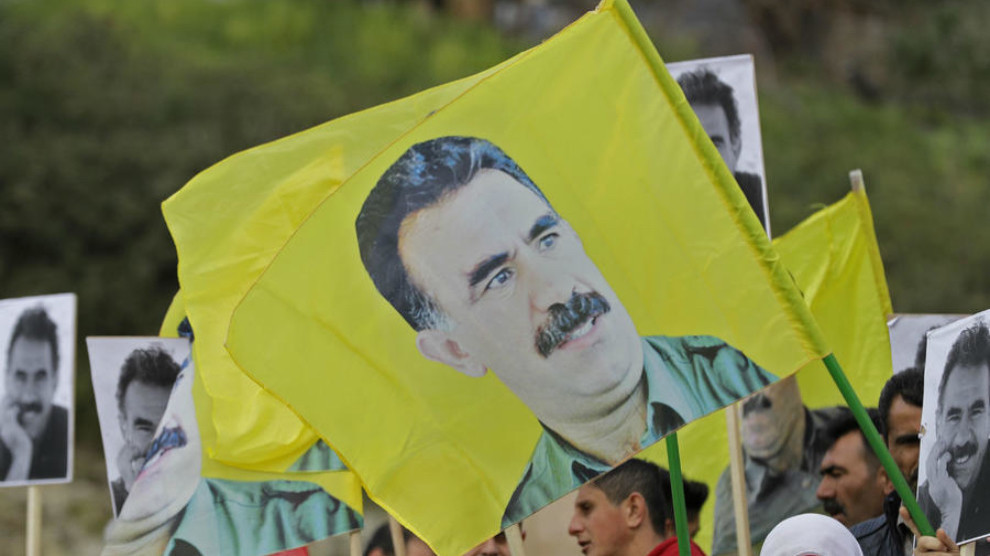 In a written statement, the KCDK-E co-presidential Council said that it is time to free Kurdish people's leader Abdullah Öcalan and declared 10 October a Global Day of Action for the freedom of Freedom for Öcalan.
The statement said: "The international conspiracy has left behind 21 years while Turkey continues to attack all parts of Kurdistan. The isolation implemented against Öcalan is actually implemented against the whole Kurdish people. Turkey is carrying out psychological as well as armed operations in the Middle East, through occupation, torture, rape, lynching, massacres and genocide. It is time to put peace, stability and freedom as an alternative to fascism."
The statement added: "We will continue our struggle until the isolation on Leader Öcalan ends, and until the freedom of the leader of the peoples, Öcalan, is achieved. We know that the end of war and conflicts in Kurdistan and the region and ensuring the freedom of the peoples are intertwined and interdependent with the freedom of Leader Öcalan. We also know that the freedom of Leader Öcalan, the end of the massacre, occupation and fascist oppression on the peoples will be achieved through the common struggle and resistance of all peoples, especially the Kurdish people."
The KCDK-E continued: "Since Leader Öcalan is the only interlocutor who can play the role of ending the war and providing a solution, he is attached and the enemy want to silence him, which is why isolation is imposed. The solution of the Kurdish problem and the democratization of the region passes through the role of Leader Öcalan.
For this purpose, we say 'The time has come: Free Öcalan' and we declare 10 October as Global Day of Action for the Freedom for Abdullah Öcalan. We call on the entire world progressive humanity, especially the people of Kurdistan, intellectuals, artists, ecologists, defenders of women's rights, everyone who is in favour of freedom and equality to join this day of action with creativity."