KCDK-E: The solidarity of peoples is essential
The Kurdish umbrella organization KCDK-E thanked all participants of the Global Resistance Day for Rojava and called on them not to leave the streets.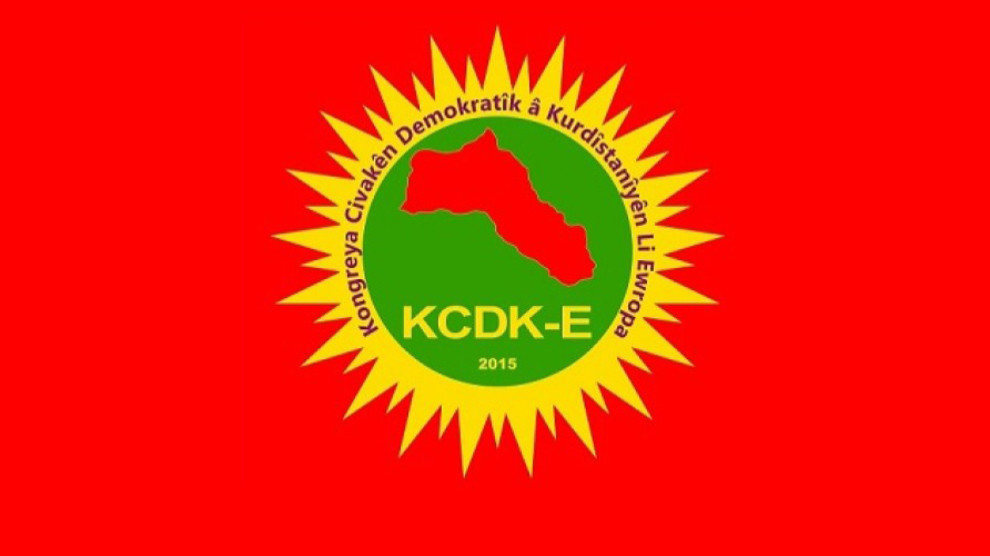 In a written statement, the Co-presidency Council of the Europe-wide Kurdish umbrella organisation KCDK-E has commented on the global protests against the Turkish occupation war in Northern Syria. In the statement of the Democratic Kurdish Society Congress in Europe (KCDK-E), the Global Resistance Day of November 2 is described as a historic protest that has revealed solidarity with the Rojava Revolution in all parts of the world.
The KCDK-E said: "The Kurdish people are determined to continue to resist as they will be subjected to a genocide otherwise. The fascist Turkish army and its Islamist partners, which are composed of the remnants of the ISIS, do not shy away from using chemical weapons, commit raids, rape and murder against the population. All humanity has seen the images of the bodies of children who have been victims of chemical weapons. The Kurdish people will therefore continue to resist the genocidal attacks and the intended ethnic cleansing until the end.
In this resistance we will not base on the agreements of those in power. For us, the solidarity of peoples throughout the world is crucial. We therefore thank everyone who took to the streets on 2 November to show their solidarity with the Rojava struggle. We will continue to be on the streets with our people and our friends".
KCDK-E ended its statement by calling upon the Kurdish people to enhance national unity and to keep the resistance going until the Turkish state leaves the lands of the Kurds.