KCK Karasu: Go to the polls to defeat the AKP-MHP in Istanbul!
KCK Mustafa Karasu: The problem is not Imamoglu or the CHP. The problem is to make the AKP-MHP, who is an enemy of Kurdish and pursue a policy of Kurdish genocide, lose.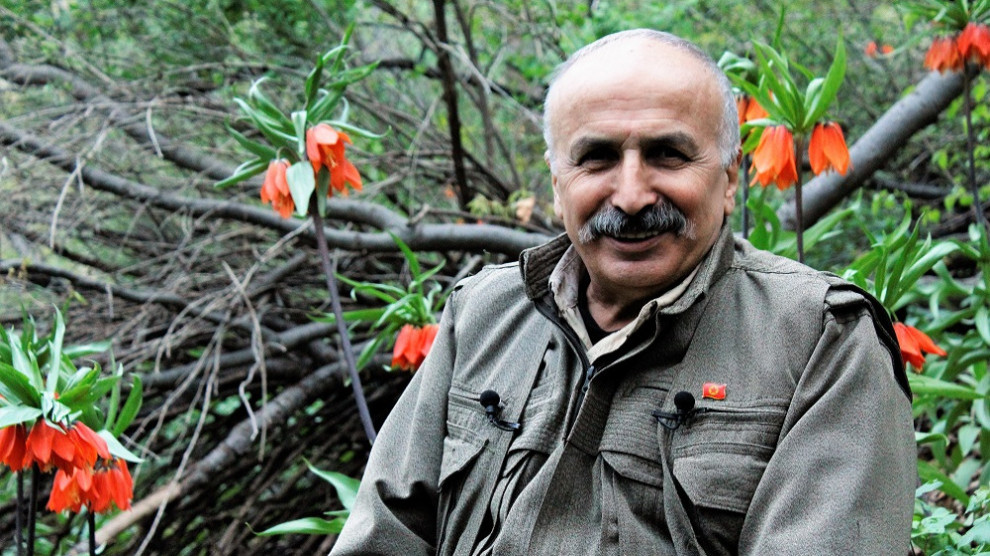 KCK Executive Council Member Mustafa Karasu told ANF what the Istanbul election means for Kurds and democratic forces.
"We urge democracy forces, especially Kurds, - he said - to go to the ballot box and then to protect the polls and votes."
Istanbul has a historical accumulation and depth, said Karasu adding: "Istanbul is not any city. It is not like Ankara. Ankara's historical memory, its accumulation, its depth, its capacity, and its people are not like Istanbul. 
The people of Istanbul and society have historical advantages. Because every city has a language and an identity. Cities should not be seen without an identity. Each of the cities has different characteristics and has superior features. In this respect, perhaps the city of Istanbul in Turkey, is a city at the forefront in terms of quality, values. It became the capital of Rome, Byzantine, and the capital of the Ottomans. Such a city, of course, expresses cultural, economic, social and political power. It makes its economy, culture and politics strong. The population there may be 15 million, but it should be understood as a city with influence, power in the capacity of 30 million people."
Karasu added that "losing Istanbul is losing governance power, losing governance ability. In other words, if you lose Istanbul you are actually losing the ability of governance in Turkey."
As to the potential and real strength of the HDP in Istanbul, Mustafa Karasu said: "The potential of HDP in Istanbul is very strong. So it can still take three times the votes it last got. There is no doubt that Kurdish votes are important. HDP gets the majority of the votes from the Kurds in Istanbul. Of course, there are Alevi Kurds among these Kurds. However, HDP needs to get more votes in Istanbul."
Karasu continued: "The HDP is Turkey's democracy alliance, it should appeal to all democratic forces and it needs to get the votes of all democratic forces."
As to why it is important that the AKP lose the elections again on 23 June, Karasu underlined that "the problem of freedom of the Kurds, means the problem of democracy in Turkey. The choice of both the Kurdish people's democratic and freedom forces and the revolutionary forces to solve the Kurdish issue is actually the choice to solve the problems of democracy. The goal of all Kurds is democracy and democratization."