Kurdish activist fined in Munich for carrying a photo of Öcalan
A court in Munich sentenced Kurdish activist Zübeyde Akmeşe to 1200 euro fine for carrying a photo of Abdullah Öcalan to protest isolation.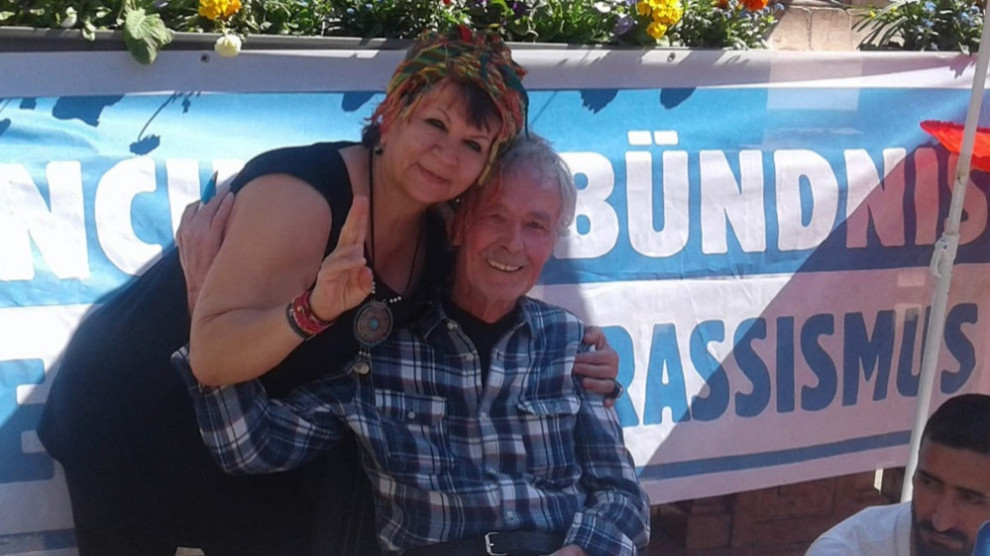 The criminalisation of Kurdish activists carrying flags of the YPG/YPJ and photos of Kurdish People's Leader Abdullah Öcalan in solidarity with the Kurdish struggle continues in Bavaria. 
Many investigations are carried out by police and prosecutors punished activists in the province. It was not surprising therefore to learn about the ruling of the Munich Administrative Court about Zübeyde Akmeşe, a Kurdish activist who had opened a photograph of Öcalan to draw attention to the isolation the Turkish state imposes on him. 
Akmeşe was fined for opening 'symbols' without authorisation according to the law on demonstrations and sentenced her to pay 15 euro a day for a total of 1200 euro. Activist Akmeşe, is going to bring to case to the upper court.
Kurdish activist: This ruling won't make me abandon my ideas 
Akmeşe talked about the sentence with ANF and said she was forced to leave her hometown because of the repression carried out by the Turkish state and came to Germany thinking human rights were defended here. 
"Yet, - she said - I was surprised by the limitation of my freedom of opinion here. I demand that Öcalan be free for the end of the 40-year war in Kurdistan. Isolation in prison is against human rights. I was showing Öcalan's photograph to draw attention to all of this. I have never done anything violent. I carried the photograph of a leader who is held in prison under heavy conditions. This decision of the court will not make me abandon my ideas. As before, I will continue to shout slogans in favor of peace and dialogue." 
Other cases
Nico Schreiber, head of the German Socialist Youth-Die Falken, will be tried on 27 May in the administrative court in Nuremberg city of Bavaria. He will be tried following an investigation about him carrying a YPG flag to protest the invasion of Afrin by the Turkish state. 
In Germany, the Ministry of Internal Affairs ordered a ban of all Öcalan photos and symbols of Western Kurdistan forces. The ministry claimed that carrying these symbols amounts to make propaganda for the PKK and Bavaria has strictly followed the ban.
Last March, Munich well-known German peace activist Claus Schreer was punished for opening the YPJ flag and carrying a poster with Öcalan's photo. Claus Schreer was sentenced to pay a total of 2800 euros and said: "I will continue to shout 'Freedom for Öcalan'."