Kurdish activists protesting for Maxmur in Bern detained
Police detained Kurdish activists who staged a protest at the Iraqi Consulate in Bern in solidarity with the Kurdish refugee camp in Maxmur under Iraqi siege.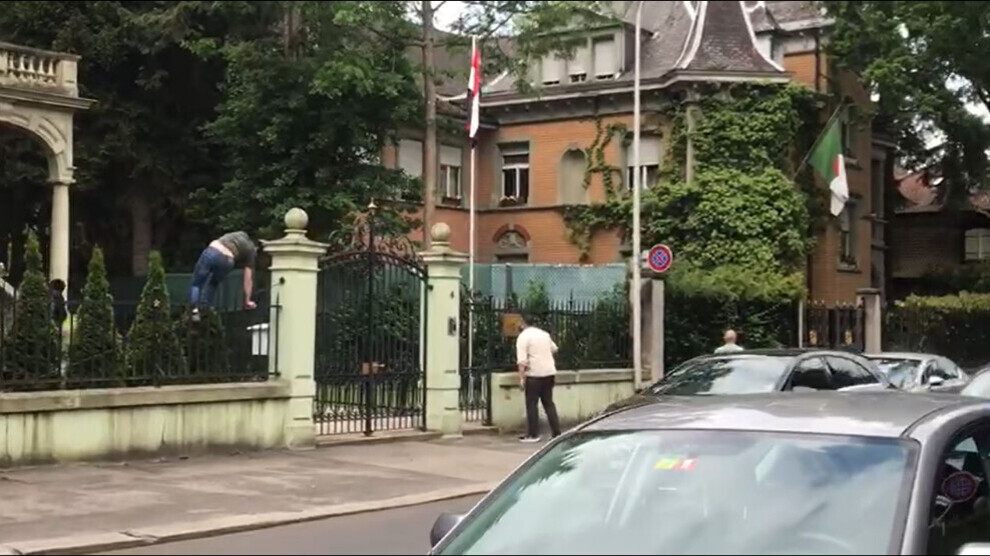 The Iraqi army has been besieging the Maxmur Camp in southern Kurdistan (northern Iraq) since 20 May. The camp, which is self-governed by refugees from Northern Kurdistan near Hewlêr (Erbil), is intended to be fenced in and turned into a huge open-air prison with watchtowers. The 12,000 residents of the camp are resisting this, day and night. On Thursday, the Iraqi military positioned additional units at strategically important locations around the camp.
Kurdish activists staged a civil disobedience action in protest at the Iraqi army's siege of the Maxmur camp in the premises of the Iraqi Consulate in Bern, the capital of Switzerland.
The action was staged under the motto "Rise up against the invasion of life" by 14 activists who were taken into custody by the Bern police, who arrived at the scene after a call by the Consulate staff.
The Kurdish youth movements in Europe, TCŞ and TekoJIN, called for solidarity with the detained activists and their immediate release.