Kurdish artists continue the protest for Öcalan in Strasbourg
Kurdish artists have taken on the protest held with the motto, "Öcalan's freedom is our freedom" in the second day in Strasbourg.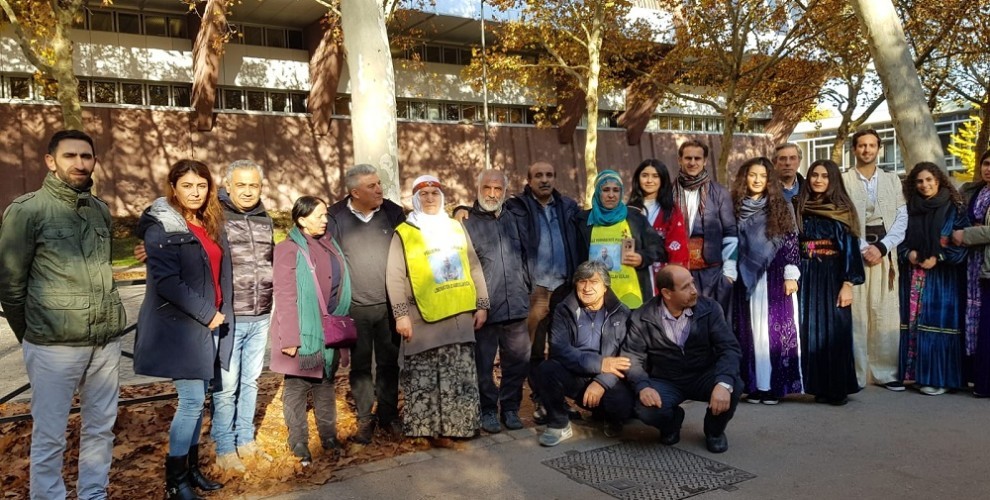 The demonstration launched yesterday with a press statement that thousands of people attended on the call of KCDK-E (European Kurdish Democratic Society Congress) and TJK-E (European Kurdish Women's Movement) demanding an end to the aggravated isolation imposed upon Kurdish People's Leader Abdullah Öcalan is on its second day.
Representatives from institutions throughout Europe and patriots will take on the protest every day until November 18. The Freedom for Öcalan Watch also continues in the same place as the demonstration, the Avenue de la Robertsau which is also home to the Council of Europe (CoE), European Court of Human Rights (ECHR) and the Committee for the Prevention of Torture (CPT).
Kurdish artists took over the protest today to voice the demand that the CPT, the only institution with authority to visit Öcalan in Imrali, take urgent action. The group of artists include Hozan Comert, Hozan Cevad and actor Amele.
The protest with the motto "Öcalan's freedom is our freedom" kicked off yesterday with a press statement that thousands of people from all over Kurdistan attended. The demonstrators are also protesting the ECHR's verdict that turned a blind eye to the torture against Öcalan in Imrali and the CPT not taking any steps about the Kurdish People's Leader's situation despite the last person to see him was his brother Mehmet Öcalan in September 2016.
Kurdistanis who wanted to voice their democratic protest in front of the CPT and ECHR yesterday were attacked by French police with tear gas and flashbangs following the press statement. Many young Kurds were detained, several people were injured and protesters were hospitalized.