Kurdistan Democratic Society Federation holds 3rd Congress
The Kurdistan Democratic Society Federation (FCDK / KAWA) operating in Germany held its 3rd Ordinary Congress in the city of Darmstadt.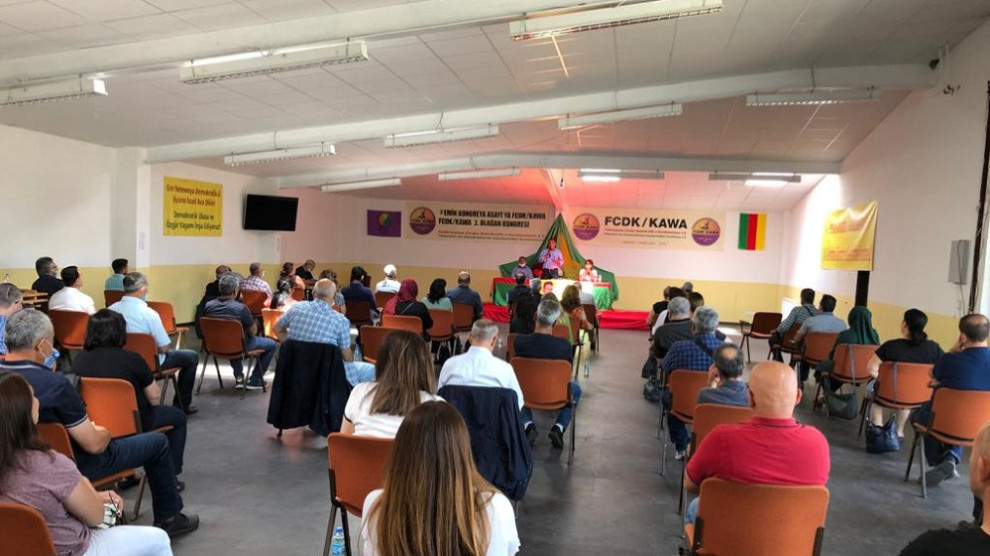 FCDK / KAWA held its 3rd Congress in Darmstadt. Nearly 100 delegates and institution representatives joined the Congress which was opened by KON-MED co-chair Tahir Köçer who commemorated the 14 July 1982 hunger strikers.
Emphasizing that they aim to improve diplomacy and cultural work in order to meet the needs of the society, Köçer said: "We will respond to the needs of our people by carrying out institutional representation in all cities where our people live."
Speaking on behalf of CIK, Mele Mühyettin said that the Kurdish people will reach unity and added: "A genocide is carried out against our people. We will fight against this in Europe and expose the fraudulent AKP / MHP fascist government."
MAR-DEF representative said that the implementation of a fascist persecution goes against the faith.
The congress continued with the election agenda after reading and evaluating the annual reports. As a result of the election, Songül Çelik and Emin Deniz were elected as co-chairs.