Kurds and their friends take to the streets in Copenhagen
Kurds and their friends took to the streets in Copenhagen to protest the Turkish state's genocide and occupation attacks.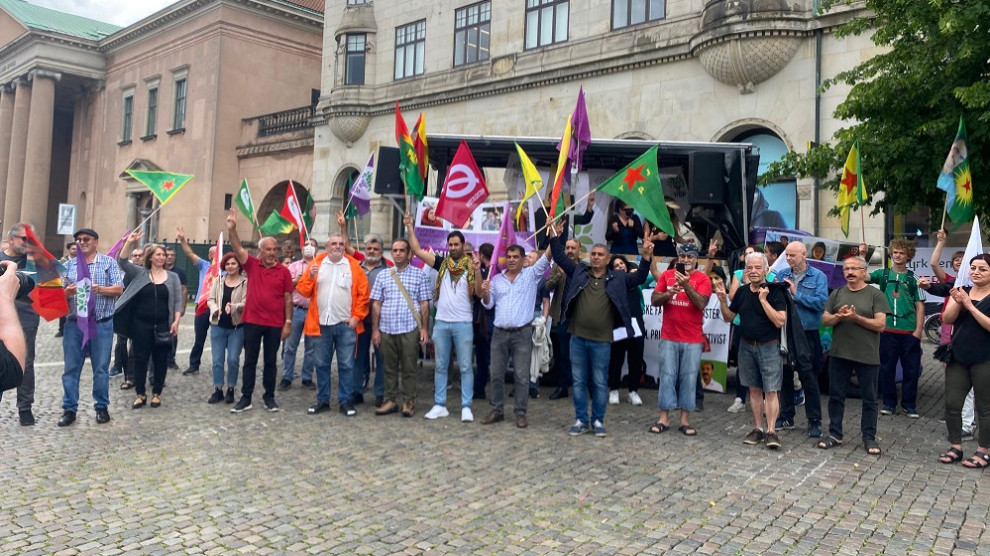 The action took place on Nytorv Street and began with a minute silence.
FEY-KURD and Sêvê Women's Council representatives addressed the crowd. Speaking on behalf of the Red-Green Unity Party, Søren Sørengaard underlined that Erdogan bombed civilians in Shengal, Maxmur and Kandil on 15 June.
Stating that the Turkish state targets not only the Kurds but also Christians in Rojava, Sørengaard also noted that there is a need for humanitarian aid in Rojava.
"This fascism should stop now," - said Sørengaard, also drawing attention to the torture carried out against the Yazidi women in Shengal.
Speaking on behalf of the Peace Initiative, Lizette Larsen paid tribute to the members of Grup Yorum who resisted fascism and called for resistance against the Erdoğan regime.
Speaking on behalf of the Friends of HDP Association, Feramuz Acar said: "One state, one nation, one religion, one flag and one man, Erdoğan is the leader of ISIS. There is nothing left with the name of democracy in Turkey. Erdoğan has declared his own sultanate. It is everyone's duty to stop this fascism."
The Freedom for Zeynab Jalalian Initiative also addressed the crowd, reminding what Jalalian is going through in an Iranian prison.