Kurds in Bremen protest AKP's seizure of 3 HDP-run municipalities
The Kurds in Bremen organized an action against the Turkish state's seizure of three HDP-run municipalities.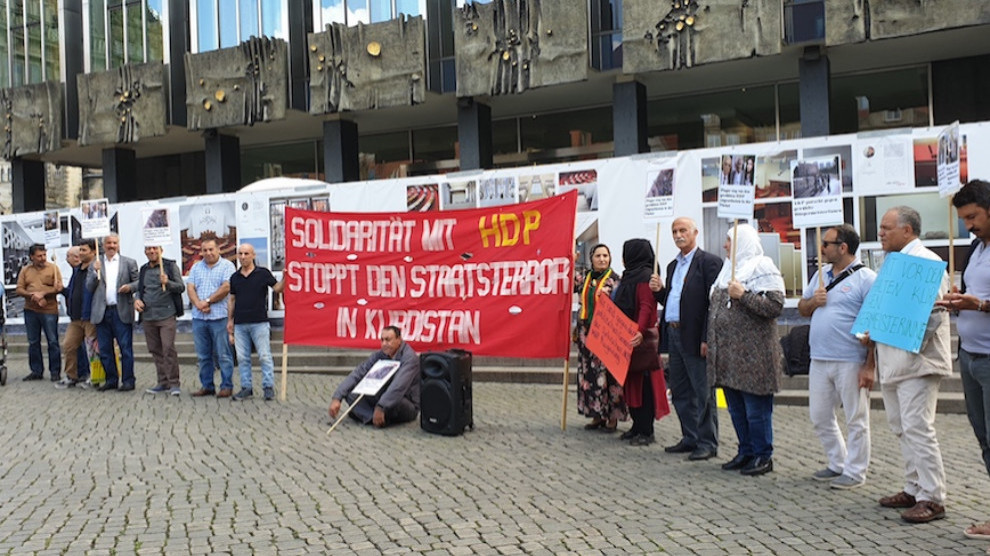 Kurds gathered in front of the Bremen State Parliament to protest the seizure of three HDP-run municipalities on 19 August.
The AKP named trustees to replace the freely and democratically elected HDP mayors of Amed, Van and Mardin.
"The European Union remains silent," said the statement ready by Kurdish activists in Bremen.
The activists urged the Kurdish people and their democratic institution to take a firm stand against the new violation of rights carried out by the AKP government.