Kurds protest the Turkish state and the KDP in Melbourne
Kurdish people continue their protests to condemn the killing of the KNK South Kurdistan Representative and the attacks developed by the Turkish state in cooperation with the KDP.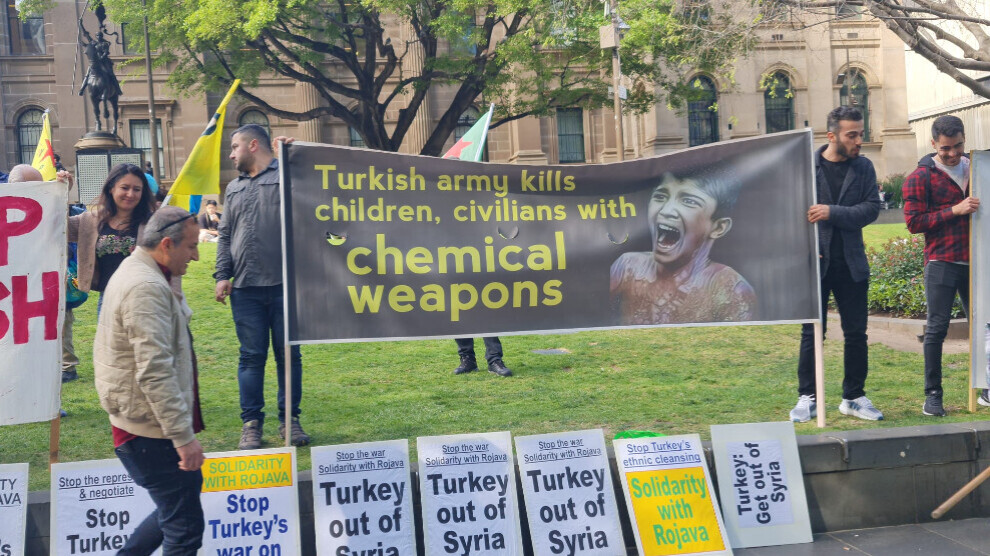 Protests continue to take place all around the world to protest the armed attack on the KNK (Kurdistan National Congress) representation in Hewlêr (Erbil). KNK representative Deniz Cevdet Bülbün was shot dead in the attack on Monday in the capital of the Kurdistan region of Iraq. The Turkish secret service and its collaborators in South Kurdistan are held responsible for the targeted murder.
Kurds took to the streets in Melbourne, Australia to condemn the Turkish state's genocidal war against the Kurdish people and the collaboration of the ruling KDP (Kurdistan Democratic Party) in southern Kurdistan (northern Iraq).
During the demonstration in front of the State Library Victoria, activists paid tribute to Deniz Cevdet Bülbün, and a press statement was read out by KNK Representative for Melbourne, Heval Herki.
David Holmes from the Rojava Solidarity Committee in Australia also addressed the crowd and called for an end to attacks against the Kurds.