Kurds rallied in Marseille in solidarity with the hunger strikers
Kurds living in Marseille once again took the streets to draw attention to the demands of the hunger strikers.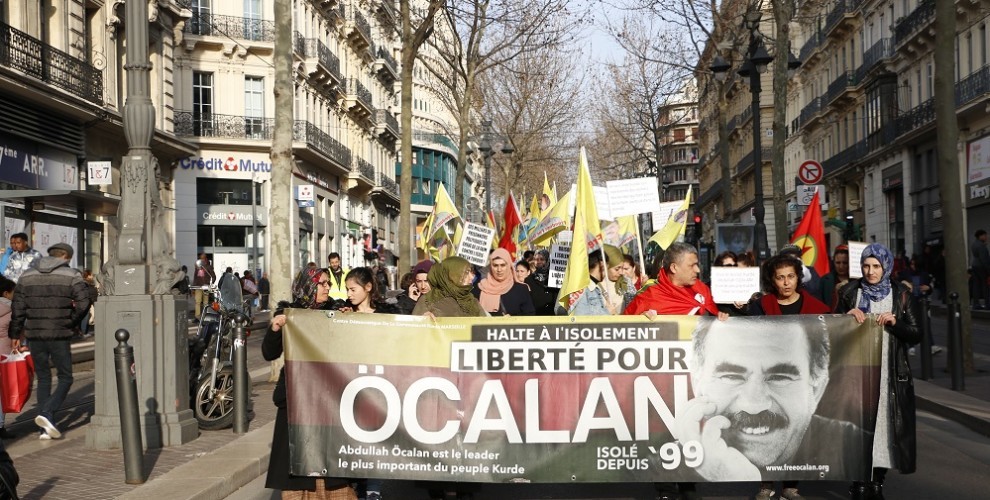 Close to 800 people gather in Canebiere Square carrying photos of Leyla Güven and supporting the demands of the hunger strikers.
Children and women carried photos of Kurdish people's leader Abdullah Öcalan as well as PKK flags and chanted slogans around the street of Marseille.
Activists then marched to the Vieux-Port harbor where they held a rally.
Speaking at the rally, CDK-F co-chair Fevziye Erdemirci condemned the 15 February 1999 international conspiracy which led to the capture of Abdullah Öcalan.
Erdemirci commended the hunger strike action led by Leyla Güven and said: "If we had been able to break isolation possibly there would have been no need for the hunger strike actions started by Leyla Güven. We must be the voice of our friends on hunger strike and reclaim their demands."
Kemal Güler, speaking for the Democratic Society Centre, shared with the crowd the message sent by hunger strikers in Strasbourg. "I would like all friends to see the strong determination and morale the hunger strikers have."
Kurdish politician Xebat Öcalan saluted the activists on hunger strike. Öcalan said: "We will continue to defend them in all the cities and courts. Our people should reclaim the hunger strike and promote actions wherever they are."