Kurds to take to the streets for Öcalan in Germany
Demonstrations will be held in various cities in Germany for Kurdish People's Leader Abdullah Öcalan.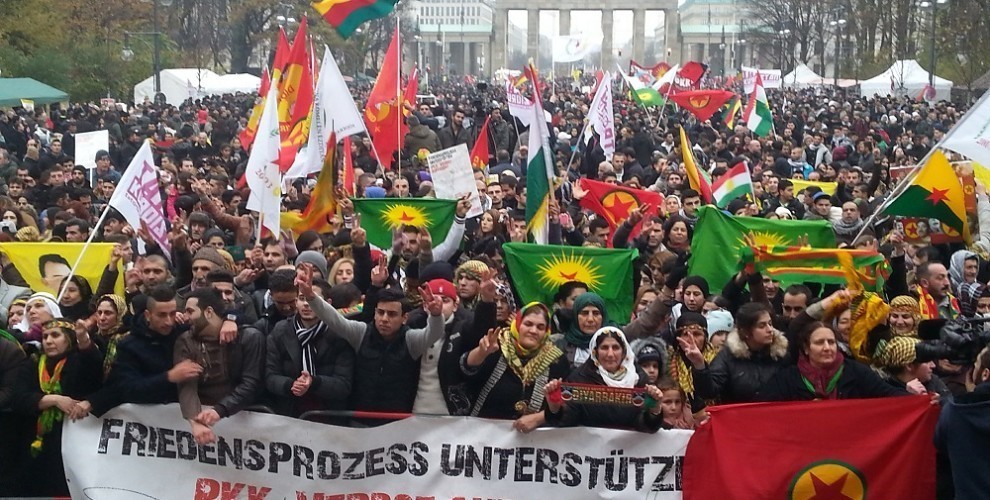 Kurdish Democratic Society Center in Germany (NAV-DEM) issued a written statement about the demonstrations to be held for the freedom of Kurdish People's Leader Abdullah Öcalan.
"We can no longer accept that a person seen as a leader by millions of people is held in a dungeon under isolation conditions," said the statement and continued:
"LIFTING THE ISOLATION WILL BRING PEACE AND DEMOCRACY"
"With the lifting of the isolation imposed upon Kurdish People's Leader Abdullah Öcalan who represents the will of millions of people, all peoples and faiths will achieve peace and democracy. Mr. Öcalan is the will of millions, it is unacceptable for such a will to be imprisoned and held under strict isolation conditions without any news on his health. One meeting with him could change a lot of things, because millions of people are waiting to hear what Mr. Öcalan thinks and what messages he will give.
In the Imrali system, the isolation is a systemic practice surpassing regular isolation conditions. With this strict isolation, they are trying to tear the Kurdish people's leader from the Kurdish people, but they can not create a divide between us and the leader of a people with such practices.
As NAV-DEM, we say that as long as the Kurdish People's Leader is under isolation, the Kurdish people, and all of Turkey and the Middle East are also under isolation. Kurdish people and all peoples who live in Turkey and have a conscience know that in order for peace, calm and democracy to come to this country the isolation needs to be lifted.
Our fight must continue non-stop until the Imrali isolation is broken."
DEMONSTRATION DATES
NAV-DEM announced the following demonstrations in various provinces in Germany:
Dortmund:
August 7-8-11, from 13:00 to 20:00 in Katarinaplatz
Cologne:
August 7-8-11, from 12:00 to 20:00 in front of the Dom Church
Magdaburg:
August 7-8-11, from 14:00 to 18:00
Darmstadt:
August 7-8-10, stand demonstration
Munich:
August 8, Marienplatz,
August 9, Neuhauser Str. 8,
August 10, Max Joseph Platz,
August 11, Karlsplatz Stachus
Frankfurt:
August 8-11, from 17:00 to 21:00 in Cafe Hauptwache
August 11, 17:00, rally and march in front of the Frankfurt HBF
Mannheim:
August 8, from 16:00 to 18:00 in Paradaplatz
August 9, from 16:00 to 18:00 in Wasserturm
August 10, from 16:00 to 18:00 in front of the HBF Mannheim