Last rush before the elections, HDP everywhere
Three days left before the elections, HDP hold last rallies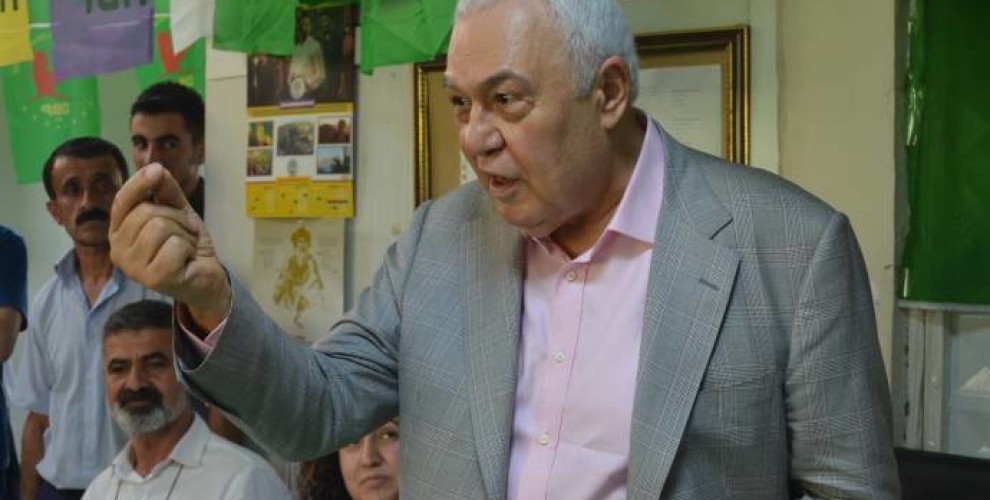 With only 3 days left before the elections, the HDP is rallying all over the country. Many the rallies and public meetings underway, while the party reiterate need to protect the people's right to vote. 
Adana
HDP İzmir deputy Ertuğrul Kürkçü and Adana candidates Tülay Hatimoğulları and Kemal Peköz visited the Adana Bar Association and the Human Rights Association (İHD). The visit highlighted the importance of safety in this election. There is concern for the continuous transfer of polling stations, which is clearly a violation of people's right to vote. 
Antalya
HDP candidate Kemal Bülbül visited several association in the city. Speaking at the Alevi Association, Kemal Bülbül stated that the HDP is a party for a solution. 
Mersin
HDP candidates Rıdvan Turan, Mehmet Şirin Kaya, Hüseyin Gür visited several places in the city. Talking to workers, the HDP candidates reiterated that the party will address economic and unemployment issues, and asked for a vote for the party's presidential candidate, Selahattin Dermitaş.
The candidates also visited the market and spent time talking with shopkeepers and listening to their problems and issues. 
Antep
Istanbul deputy Celal Doğan was canvassing in Antep. He met the people and underlined the need for security at polling stations. The HDP deputy reiterated that this election is an opportunity for people to stop the concentration of power move initiated by the AKP and to prevent the one-man regime so badly wanted by Erdoğan.
Istanbul
The HDP rallied in Beşiktaş, in Istanbul, on Thursday. The stand opened by the HDP was visited by a lot of people, including some Argentinian tourists. 
HDP candidate for Izmir, Yalçın Yanık, who is of African origins, met the people in Zeytinburnu where he visited shopkeepers.