Lawyers: Leyla Guven's situation is in the critical phase
Lawyers issued a statement for Leyla Guven on the 30th day of her hunger strike and said, "Health issues have started to come up, she has lost serious weight in the last week and this is the most critical phase in the hunger strike."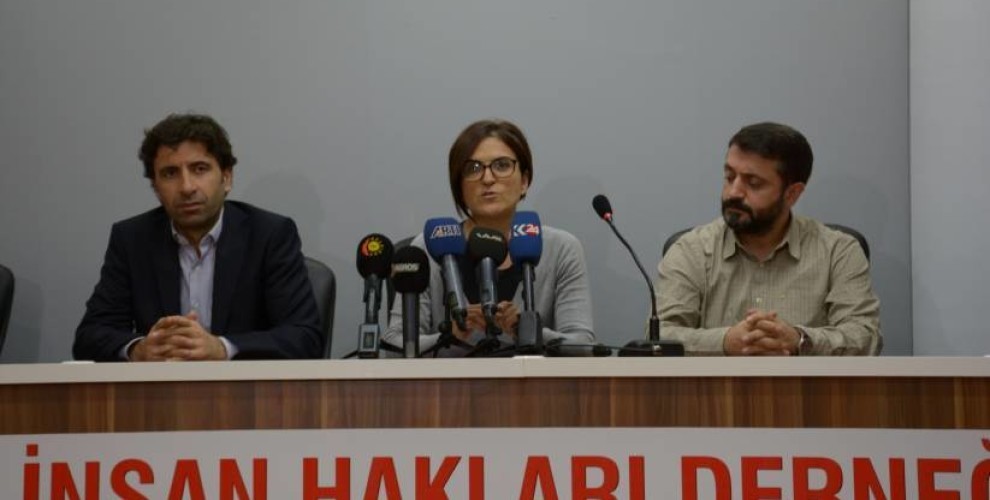 Democratic Society Congress (DTK) Co-chair and Peoples' Democratic Party (HDP) Hakkari MP Leyla Guven's hunger strike protesting the isolation imposed upon Kurdish People's Leader Abdullah Öcalan has reached day 30. Her lawyers issued a statement on Leyla Guven's current state.
"REACHING CRITICAL LEVELS"
Leyla Guven's lawyer Cemile Turhalli Balsak said: "Today the hunger strike is on day 30. The 30th day is a critical threshold, and Leyla Guven2s situation is reaching critical levels. She has severe vertigo and she has lost a lot of weight. She is having symptoms like forgetfulness and difficulty speaking. She had been hospitalized after health issues she had in another hunger strike in prison in 2012, and the tests done there revealed a tumor in her brain. She has to be on constant medication, but she can't take her medicine as she is on a hunger strike."
Balsak said it is important to take plenty of fluids and vitamin B1 in a hunger strike and continued:
"We have had meetings with the prison administration. The administration said B1 has to be brought from abroad and they can't do it because it's not legally appropriate. This is a vitamin that could very well be vital. We believe the administration is in the wrong from a right to health perspective. A law was passed recently so such medicines could be brought in, but we haven't been able to get a response still. As Leyla Guven's health is reaching a critical condition, and considering the prison conditions, we believe that her imprisonment is unlawful. People going on death fasts ad hunger strikes are not choosing death. They take on this path to relay their ideas to interlocutors in one way or the other. That is why we stress once more that the vitamin B1 should be provided at once. This is a direct violation of the right to health.
"STEPS MUST BE TAKEN"
We want her demands to be taken into consideration and a reconciliation to be reached. Steps must be taken before things reach a traumatic stage. We expect international democratic institutions and parties to show awareness through you."
"THE ISOLATION MUST BE LIFTED"
Lawyer Serdar Celebi took questions from journalists and said Guven was issued a disciplinary punishment for singing in Kurdish, and added that she gave a deposition in the prosecutor's office today on an objection. Celebi added: "We as her lawyers agree that Leyla Guven's demands are appropriate. We want her demands to be on the public agenda as well as her health conditions. Yes we demand vitamin B1, but bringing this issue to the front too much will eclipse our client's purpose. The isolation must be lifted, and Leyla Guven's demands must be accepted. Our priority insistence is this, and the procuring of vitamin B1."