Lawyers: Prisoners' demand should be accepted
Lawyers from the OHD pointed out that hunger strikes have given way to death fasts and that the prisoners' demands should be accepted at once.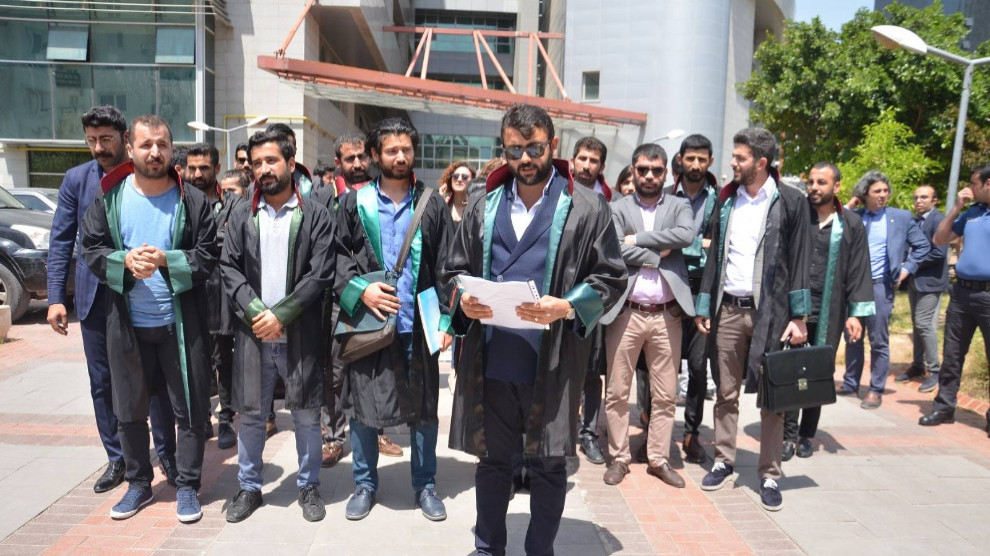 Lawyers for Freedom Association (OHD) held a press statement by the Mersin Courthouse on the ongoing hunger strikes against the isolation imposed upon Kurdish People's Leader Abdullah Ocalan. A large group of lawyers attended the statement read by Hosyar Sariyildiz.
"THEIR LIVES ARE AT RISK"
Sariyildiz said DTK Co-chair Leyla Guven is on day 174 of her hunger strike and 15 prisoners have launched a death fast as of today, protesting the government's indifference. Sariyildiz said; "The political power has refused to take any steps towards the prisoners' demands, and they have refrained from a single statement, in effect ignoring these protests. Women, elderly people and anyone who would attend press statements and actions regarding this issue have been attacked harshly. We are concerned for lives already lost, the ongoing hunger strikes and the death fast that was launched today."
Sariyildiz said the government should accept the demand and pointed out that the government will be responsible for any possible deaths.