Leyla Guven: 152 days on hunger strike against isolation
Hunger strike resistance continues in many prisons and houses.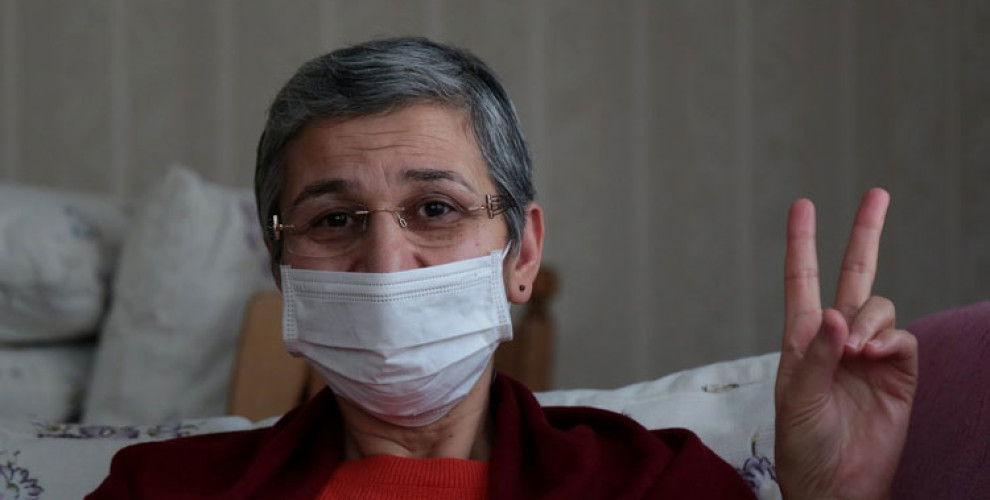 Democratic Society Congress (DTK) co-chair and Peoples' Democratic Party (HDP) Hakkari MP Leyla Guven has reached day 152 of her hunger strike demanding the end of isolation against Kurdish People's Leader Abdullah Öcalan.
HDP member Nasır Yağız has reached day 139 of his hunger strike in Hewlêr, while 14 Kurdish activists in Strasbourg and Imam Şiş in Wales have reached day 113 of their fast. Prisoners who have gone on hunger strike on 16 December have reached day 114. The hunger strike resistance spread to all prisons on 1 March. 
HDP hunger strike in party's Amed province building
HDP Amed MP Dersim Dağ, and Van MPs Tayip Temel and Murat Sarısaç have been on hunger strike in Diyarbakır Provincial Organization building since 3 March.
Sedat Akın, who went on hunger strike while in Erzincan T Type Closed Prison, was freed and is continuing his fast in his house in Batman. He is on the 91st day of his fast. 
Gurbet Ektiren has been freed from Bakırköy Prison and is continuing the hunger strike she began on 15 January at her house. 
İhsan Sinmiş (55) has been on hunger strike since 1 March in Silivri Prison and is continuing his fast at his home in Küçükçekmece. 
Ferdi Karabay, who was released on 22 March from Buca Kırıklar No 1 F Type Closed Prison, continues the hunger strike at home.
Uğur Şakar, who set himself on fire in front of the court in Krefeld on 20 February and lost his life in the hospital where he was treated on 22 March. 
Zülküf Gezen ended his life on 17 March in Tekirdağ F Type Prison No. 2, Ayten Beçet on 23 March in Gebze Women's Closed Prison, Zehra Sağlam on 24 March in Oltu T Type Closed Prison, Media Çınar 25 March in Mardin E Type Closed Prison. 
On March 29, Yonca Akici ended her life in Şakran Women's Prison and died in hospital on 1 April. Siraç Yüksek also protested isolation and died in Osmaniye No 2 T Type Closed Prison on 2 April while Mahsum Pamay put an end to his life on 5 April in No 1 F Type Closed Prison in Elazığ.