Leyla Guven's health critical
Leyla Guven has started to have serious complications as her hunger strike reaches day 89. Guven can't walk on her own, has stomach cramps and trouble keeping down fluids. Medical professionals warn that "undesirable situations may arise".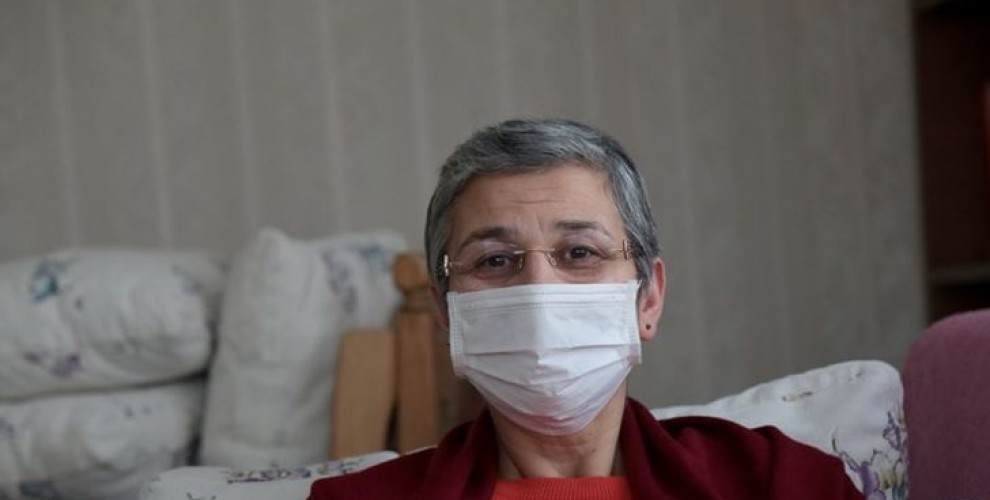 Democratic Society Congress (DTK) Co-chair and Peoples' Democratic Party (HDP) Hakkari MP Leyla Guven's health issues have increased to critical levels on day 89 of her hunger strike demanding an end to the isolation imposed upon Kurdish People's Leader Abdullah Ocalan.
Guven has severely low blood pressure, serious fatigue and sleep issues, stomach cramps and is having trouble keeping down fluids. Her sensitivity to lights and smells has increased. Guven is having muscle pain and can't walk on her own, and has lost 11.5 kilos to date.
MEDICAL PROFESSIONALS: UNDESIRABLE SITUATIONS MAY ARISE
Her doctors pointed out the reasons for Guven's muscle pain and said: "In hunger strikes, the body first breaks down the carbohydrates and then fat, which causes the initial weight loss. As the hunger strike continues, the body starts to break down muscle tissue to use the protein. Ms. Leyla Guven's muscle pains on the 89th day of her hunger strike suggest that the protein breakdown in the muscles has started, which mean her health could change drastically in a short period and undesirable situations may arise."