Leyla Guven's letter: Whatever the price may be, we will prevail!
Leyla Guven said: "I am breathing in a reality of life worth dying for and I am at a point where I will gladly embrace death for this cause. Whatever the price may be, we will prevail."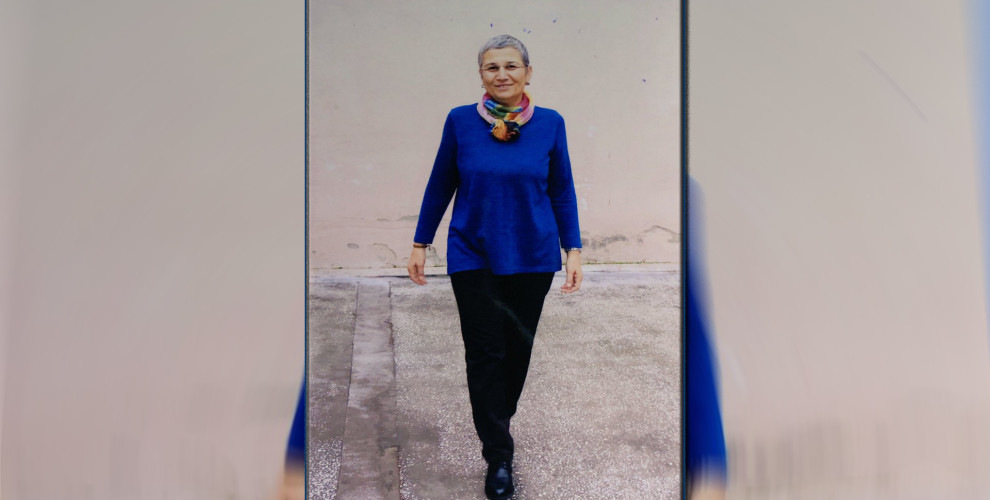 DTK Co-chair and HDP MP Leyla Guven, who has been on a hunger strike for the last 73 days demanding an end to the isolation, wrote a letter to thousands who took to the streets with the same purpose in Amed.
Leyla Guven's letter which was read in the rally by HDP Amed MP Dersim Dag is as follows:
"My esteemed people, dear women comrades,
Greetings to the bright faces of Amed, Serhad and Botan.
I salute each one of you, and repeat my faith that we will prevail together in this tough but historic process.
The isolation against Mr. Ocalan is an obstacle on the path to permanent social peace. Mr. Ocalan is an important actor in the construction of social peace. He has proven this through his practical and theoretical experiences time and time again. Thus, all of society is aware of this fact. Because they know what positive outcomes the acceptance of my demands will bring, everybody from 7 to 70, in and outside prisons, embraced my action from the first day onward.
We believe that we will achieve results when we manage to make my voice, our voice, heard in a sense, on the outside as those on the inside.
This tenacious people, the women in love with freedom and democracy, the youth - all will play their role against tyrants that they assumed from the days of Dehaq to this day once more and will prevail, whatever the price may be. With our faith and will, we will lead this resistance of ours to victory. Throughout these days of historic processes, it is great morale and enthusiasm for me to come together on the basis of a free conscience and will, breaking down walls to create the grounds on which we will express ourselves in all our tomorrows that won't be imprisoned, under all circumstances and despite all lack of resources.
I want to say that I am breathing in a reality of life worth dying for and I am at a point where I will gladly embrace death for this cause. I salute you all once again on this day of resistance from the other side of the walls, with my faith that we will prevail, and embrace your revolutionary hearts with the warmth of a comrade."