London chants "Terrorist Erdoğan"
Turkish President Erdoğan was received with slogans of "Terrorist Erdoğan" in his visit to London, while AKP's fascist gangs threatened protesters there as well.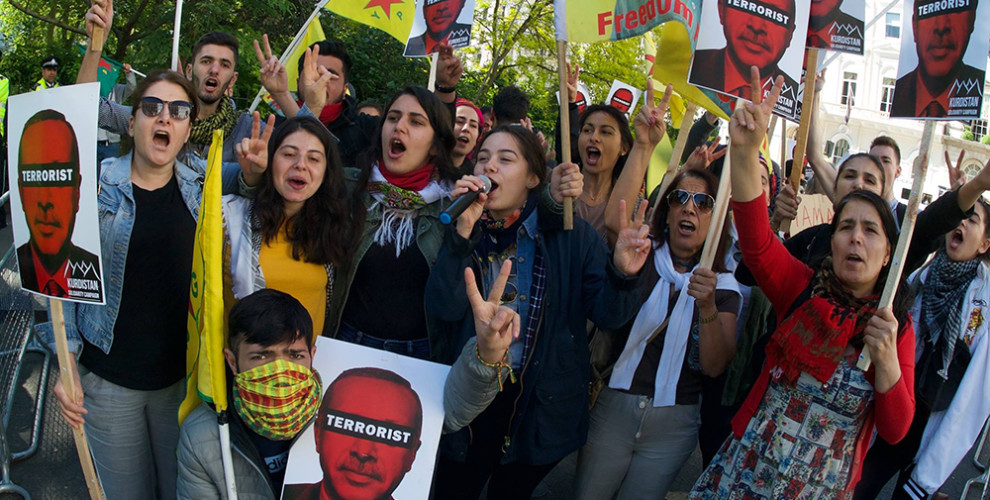 Turkish President Recep Tayyip Erdoğan went to British capital London to meet with the royal family and goverment officials to overcome the economic bind, and was protested by Kurds and democratic groups.
PROTESTS FROM THE OPPOSITION
Erdoğan's 3-day official visit was harshly criticized by several political parties in the UK. Liberal Democrats leader Sir Vince Cable condemned Erdoğan's visit in harsh words. Sir Cable stressed that Erdoğan is an enemy of liberal and democratic values, and criticized the government for receiving him.
PEOPLE CARRY PHOTOS THAT SAY "TERRORIST"
Protesters gathered in front of the building where the economic forum Erdoğan participated in during the day was held, and frequently chanted "Terrorist Erdoğan". There were protesters who wrote "Afrin" across their faces, and others carried photographs of Erdoğan in red to symbolize blood that had the word "Terrorist" written on them.
Police intervened harshly at several points.
ERDOĞAN'S GANGS THREATEN PEOPLE
Meanwhile, the London gangs of Erdoğan, who ordered an attack against Kurdish protesters in Washington D.C. last year, threatened the protesters.
A man in the group that came to support Erdoğan was seen shaking a hand at the protesters and threatening them.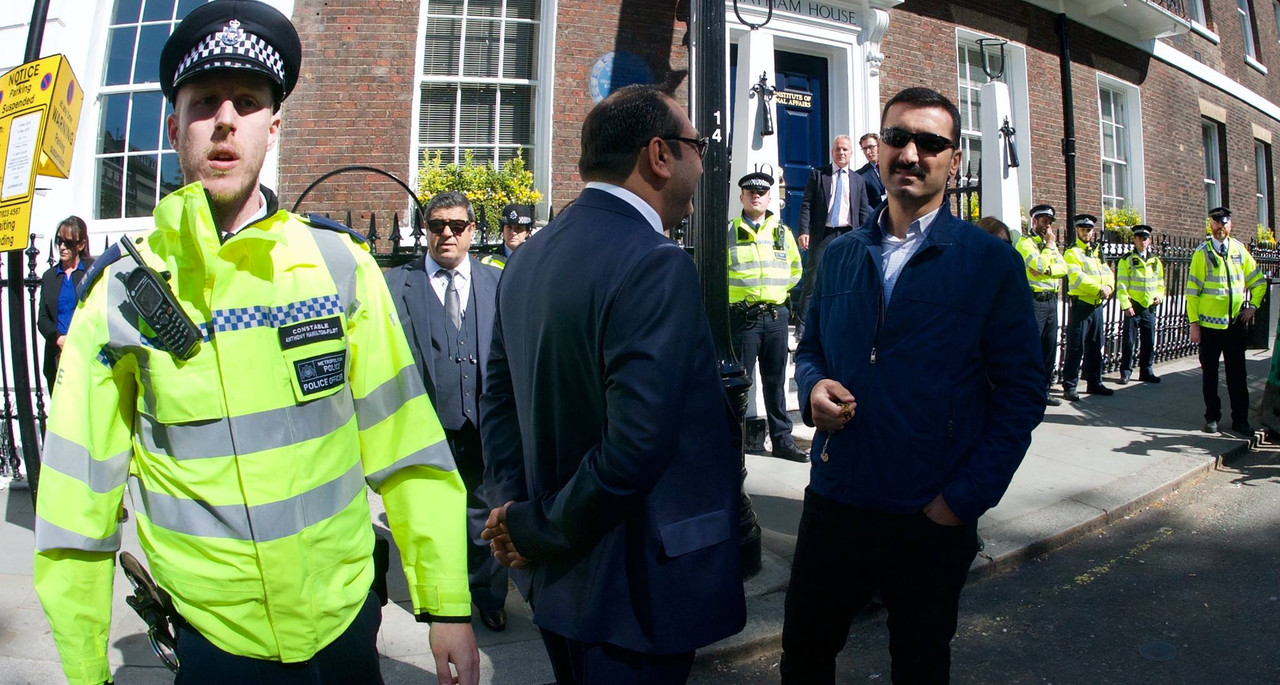 In the meantime, friends of YPJ martyr Anna Campbell have occupied roof of UK ARMS COMPANY in Bristol today.