Long sentence prisoner allowed to attend father's funeral
Hasan Goksungur, who has been in prison for 26 years for the PKK case, was taken to the village he was born in for a few hours to attend his father's funeral.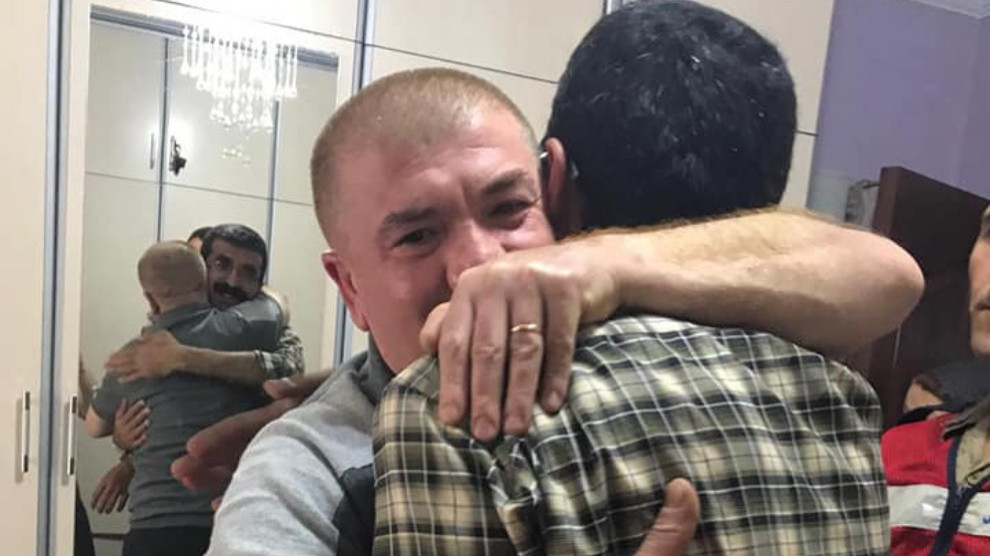 Hasan Goksungur, who has been in prison since 1993, was brought to the Pulyan village of Pazarcik on Tuesday afternoon in handcuffs.
Goksungur attended his father's funeral and then went to his family home in the village. 
Goksungur spent a total of four hours in the cemetery and the village, and afterwards was taken back to the prison.
Goksungur gave a speech at his family home and said, "I have been in prison for 26 years. My father always stood by me and my comrades. Our fathers and mothers have always given us strength in our struggle."
Goksungur was met with a barrage of emotions as he arrived at the village, and was bid farewell back to the prison while villagers applauded.
Loved ones from around the world telephoned the village to speak with Goksungur for as long as he was there.
Goksungur has stayed in the Malatya, Yozgat, Maras, Kurkculer and Siirt prisons since 1993. He is currently held in the Elbistan Type E Closed Prison where he will serve four more years.
Goksungur has participated in countless hunger strikes between 1993 and 1999, and was also one of the prisoners who went on an indefinite hunger strike on March 1 under the lead of Leyla Guven.