March against the PKK ban starts in Berlin
Thousands of people demonstrate against the PKK ban in Berlin.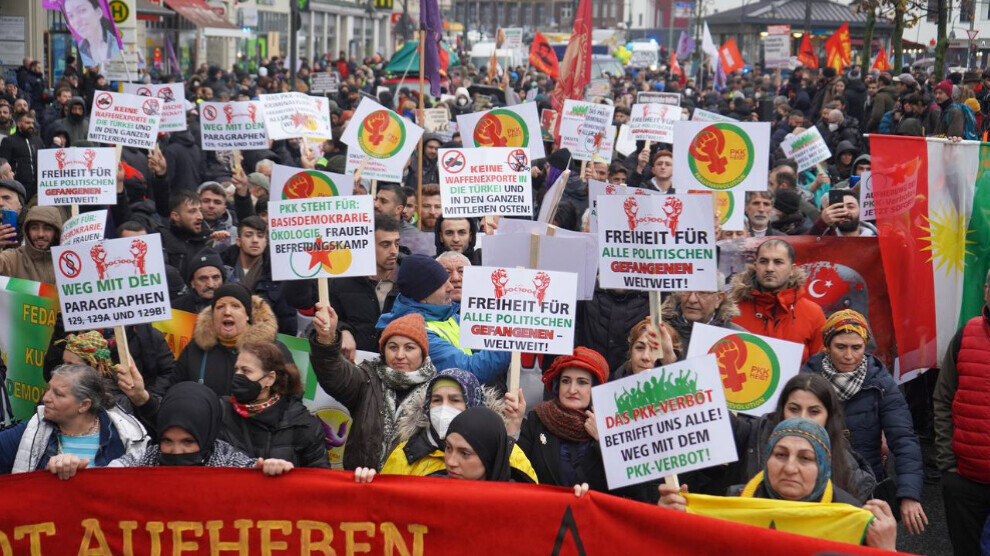 The march organized by the initiative "Lift the PKK ban!" against the ban of the Kurdistan Workers' Party (PKK) started at the Hermannplatz in Berlin with a minute's silence in memory of those who died in the Kurdish liberation struggle. The demonstration is taking place under the slogan "Pave the way for peace, lift the PKK ban!" and is supported by over fifty organisations and initiatives.

At the opening rally, statements were made about the purpose of the demonstration. The Youth Commune of Berlin stated in a speech: "29 years ago, with the PKK ban, the discrimination against Kurds and the persecution of anti-colonial liberation movements got a legal framework here."
The start of the demonstration was delayed due to police intervention because of allegedly prohibited symbols. It was not until 1 pm that the march could start moving. The participants carried creative pictures and symbols to draw attention to the content of the Kurdish movement. As with all demonstrations related to Kurdistan, "Jin Jiyan Azadî" [Woman, Life, Freedom] is a central slogan. Signs and banners also protest against Turkey's attacks on Rojava and the Iranian regime's massacres in Rojhilat (Eastern Kurdistan).