Massive demonstrations for Afrin on March 3rd
Central demonstrations for Afrin will take place on March 3rd in several major cities in Europe and around the world.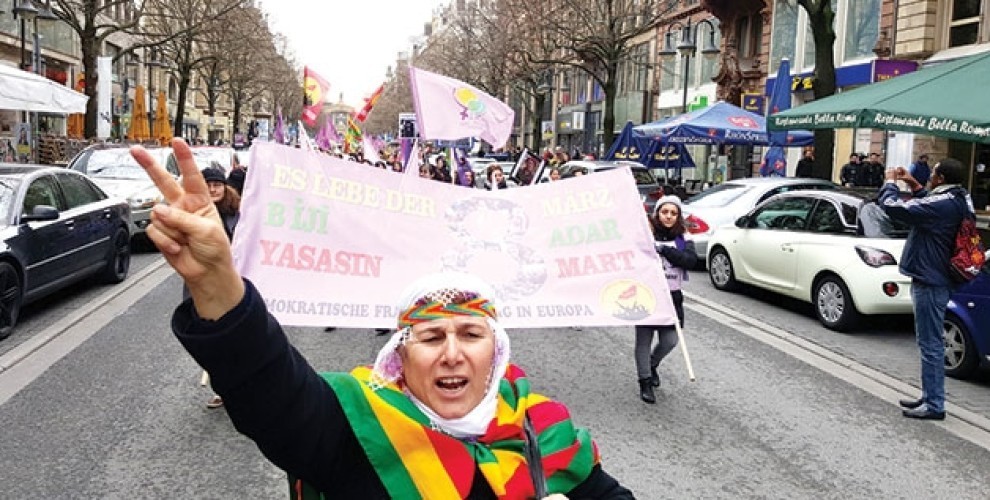 The Board of the Democratic Society Congress of Kurds in Europe (KCDK-E), the European Youth Movement and the Mesopotamia Faiths Union have released a written statement regarding central demonstrations set for 3rd March for Afrin in many cities.
The statement saluted the historic resistance of Afrin and drew attention to the genocidal intentions of the Turkish state in Afrin.
"The historical resistance of Afrin has a major impact on Europe, Latin America and the Middle East. People of various countries have started to support the resistance of Afrin in all respects", said the statement and emphasized that in spite of the solidarity the attacks could not be stopped yet.
The statement pointed out the importance of immediate action by international institutions and participation in the actions against the war until victory in Afrin, saying; "Afrin is not alone, show solidarity and participate in the demonstrations in your countries."
On March 3rd, demonstrations will take place in the following cities and countries:
GERMANY - BERLIN
Time 11:00 o'clock
Location: Alexanderplatz
NETHERLANDS - ROTTERDAM
Time: 14:30
Location: Schouwburgplein Rotterdam
DENMARK - COPENHAGEN
Time: 13:00 clock
Location: Vesterbro Torv
ENGLAND - LONDON
Time: 13:00 clock
Location: In front of the BBC building, Portland Place London W1A 1AA, near the Oxford Circus stop
BELGIUM - BRUSSELS
Time: 14:00 o'clock
Place: Place Poelaet 1,1000 Bruxelles
CANADA - TORONTO
Time: 13:00 clock
Location: OISE auditorium, 252 Bloor St West, ON Toronto
NORWAY - OSLO
Time: 15:00
Location: in front of the Norwegian Parliament
GREECE - ATHENS
Time: 16:00 clock
Location: Academy Square
AUSTRIA - GRAZ
Time: 13:00 clock
Location: Main Square
VIENNA
Time: 15:00
Location: Westbahnof
INNSBRUCK
Time: 16:00 clock
Location: Anna's column
SWEDEN - STOCKHOLM
Time: 13:00 clock
Start Location: Norra Bantorget
Endpoint: Norrmalmstorg
GOTHENBURG
Time: 13:00 clock
Location: Götaplatsen
MALMO
Time: 14:00 o'clock
Start place: Treangel
Endpoint: Stortorget
FRANCE - PARIS
Time: 13:00 clock
Place: Place Republique
MARSEILLE
Time: 14:00 o'clock
Location: Place Canebiere
BORDEAUX
Time: 17:00 o'clock
Location: Grande Theater