Meeting in Raqqa for Abdullah Öcalan
A meeting was held in Raqqa to mark the 20th anniversary of the international conspiracy which led to the capture of the Kurdish People's Leader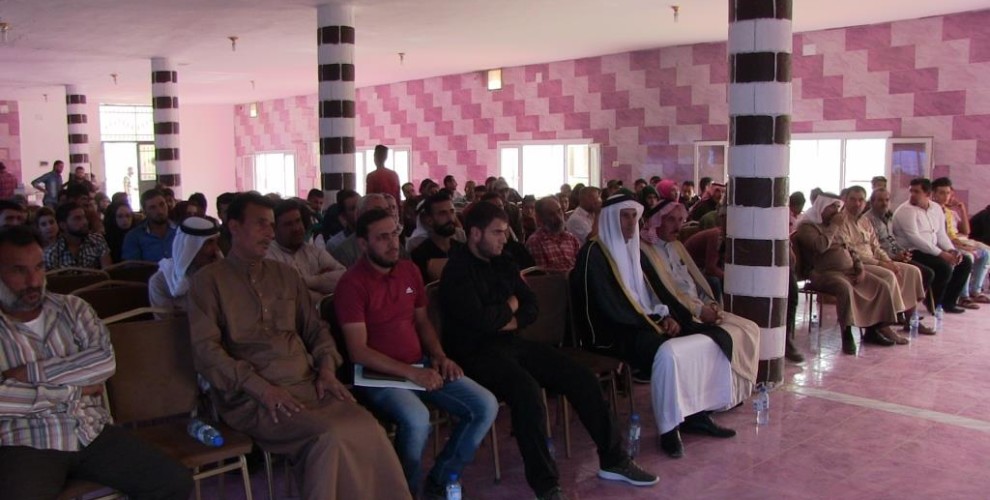 Raqqa Civil Council organised a meeting in El-Tac to protest against the international conspiracy which, twenty years ago, led to the capture of Kurdish People's Leader, Abdullah Öcalan. 
Dozens of citizens attended the meeting which began with a minute of silence to pay tribute to the martyrs.
Raqqa Rojava Youth Union executive member Zana El-Eli recalled the international conspiracy against Öcalan.
Raqqa Youth Council Co-Chair, Ehmed El-Salim said: "We are walking towards freedom thanks to the ideas and philosophy of Öcalan. The international powers feared Öcalan's ideas and philosophy, and therefore wanted to silence him. We promise to follow Öcalan's ideas and philosophy".
Following the speeches, a video was screened about Öcalan's struggle.