Memorial for Hrant Dink in Paris
Memorials are being held as 13th anniversary of the murdered of Agos editor-in-chief Hrant Dink nears.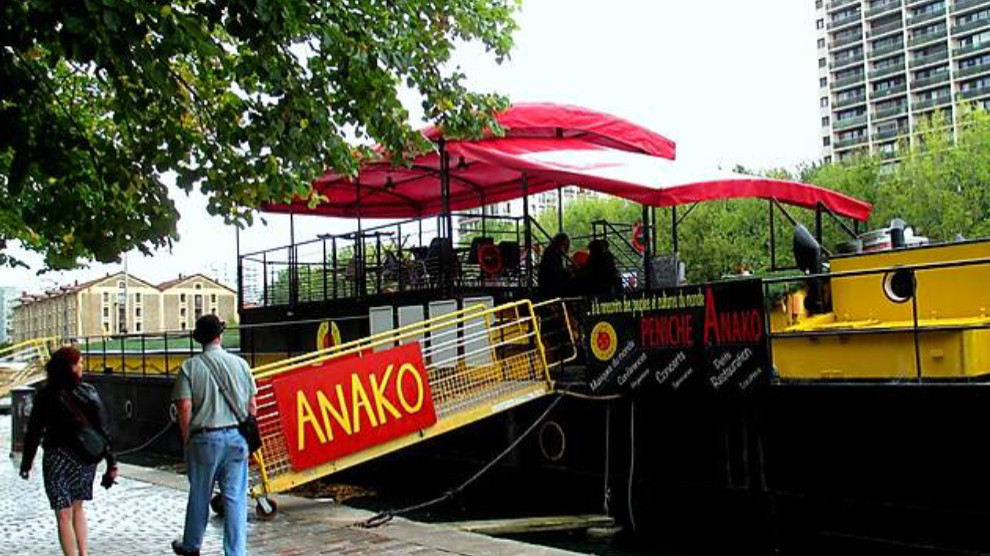 Hrant Dink, the editor-in-chief of Agos newspaper, was murdered in Istanbul on 19 January 2007. Dink was commemorated in Paris at the Peniche Anako boat on the 13th anniversary of his murder. 
The commemoration program started with the animation film "No Darkness Can be forgotten" directed by Hüseyin Karabey. After film, which starts with the speech of Rakel Dink, the wife of journalist Dink, Armenian and Turkish songs were performed.
The speech that Hrant Dink's lawyer Fethiye Cetin made in 2018 was also broadcast.
Speaking on behalf of Peniche Anako Association, Aram Kerovpyan, said: "The Peniche Anako is affiliated with the Armenian Committee of the Red Cross, which is a very old Armenian association in France. It was opened to promoted cultural activities. This is the 10th year of this association. We have concerts, films and cultural activities in general."
Kerovpyan added that the association pays tribute to Hrant Dink every year. "We like to remember him singing Armenian-Turkish songs. We approach these commemorations through culture. When we commemorate the Armenian genocide in April, we do activities such as literary works and music..."
Anako is known as one of the last 12 survivors of a great people in the Amazons. Penich Anako, a voice against oblivion, was brought to life by the Armenian Red Cross Committee (CSCRA).
The CSCRA was founded in the 1920s by doctors, lawyers and others to help survivors and other refugees, victims of the Armenian genocide.