More pro-Kurdish accounts blocked on Twitter
A Turkish court has banned access to several social media accounts, including those of deputies, news agencies and journalists.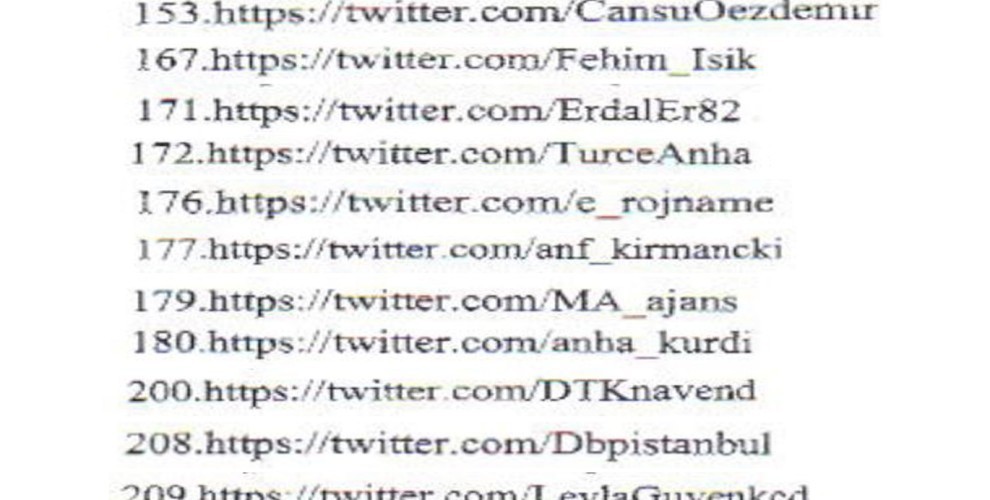 Turkish courts' attempts to silence the opposition has extended to the point of unrecognising impunities.
The 4th Criminal Court of Peace in Ankara has blocked access to several social media accounts upon a denouncement by the Gendarmerie General Command.
The affected accounts include those of DTK Co-chair and HDP MP Leyla Güven who has been on an indefinite hunger strike for 151 days and Hamburg State Parliament MP and Hamburg Left Party Group Co-chair Cansu Özdemir.
The banned accounts also include those of DBP Istanbul province organization Fırat News Agency (ANF), Hawar News Agency (ANHA), Mesopotamia Agency (MA) and digital daily in Turkey, e-rojname.
The social media accounts of Medya News Television had also been blocked by Turkish courts before.
In line with an agreement with Turkey, Twitter has blocked access to a number of accounts in line with orders issued by Turkish courts.