More Turkish UAVs shot down in Libya
According to the Libyan National Army (LNA), three more Turkish combat drones were shot down in Libya in less than 24 hours.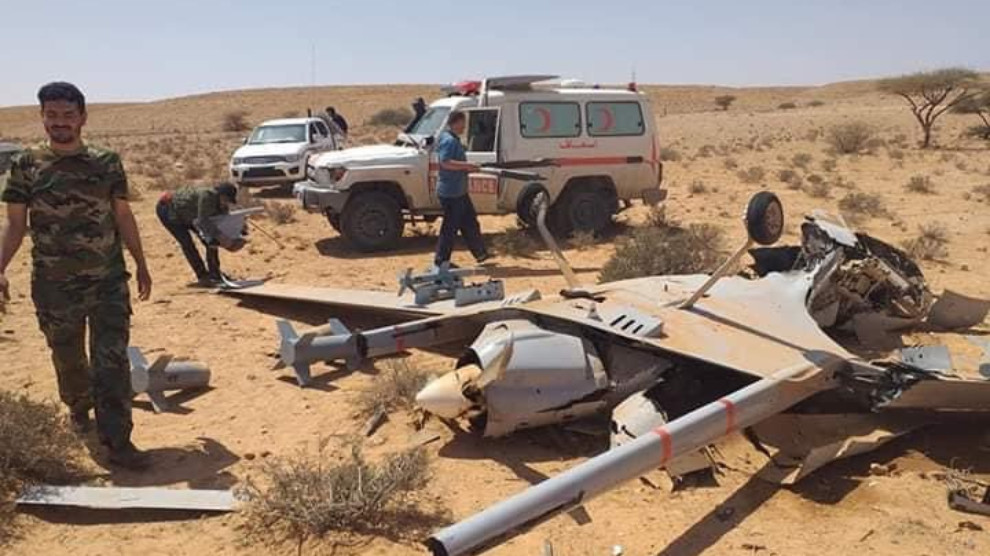 In Libya, Turkish-produced combat drones were again shot down by General Khalifa Haftar's Libyan National Army (LNA).
According to reports, one "Bayraktar TB2" type UAV was shot down by LNA over Tarhuna, a small town in the Libyan desert about 65 kilometres southeast of the capital Tripoli on April 16th, and two others over Beni Walid on April 17th.
Since the summer of 2019, the internationally recognized government of Fayez Mustafa al-Sarraj has been buying Bayraktar TB2 drones to compensate for the lack of fighter jets in Libya's air force. The manufacturer of the combat drones is the Bayraktar company. It is owned by Selçuk Bayraktar, who married into the family of President Recep Tayyip Erdoğan three years ago and is revered in Turkey as the "father of the Turkish drone line". His unarmed "TB2" is used by local police and border authorities, secret services and the military.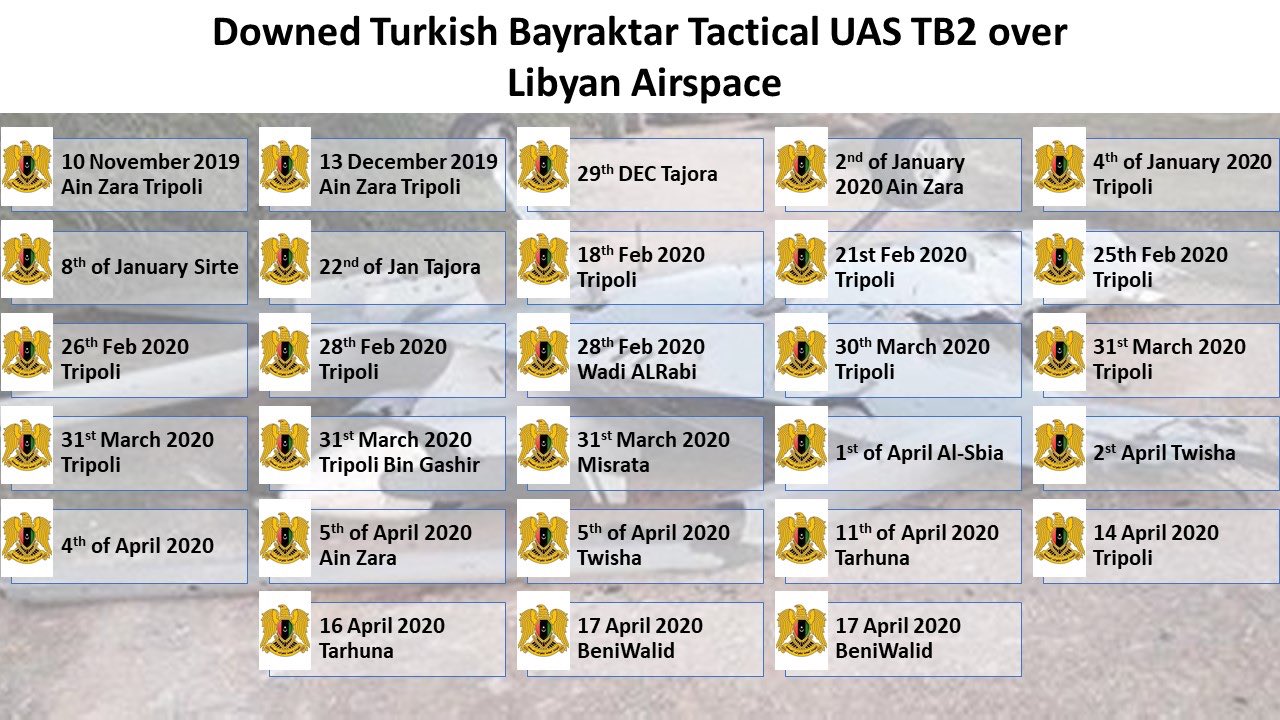 Overview of the downed Bayraktar UAVs in Libya, source: LNA